David Davenport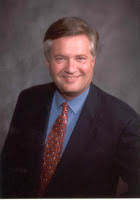 b. ????
Nationality: American
David Davenport is a research fellow emeritus at the Hoover Institution of Stanford University and is the former president of Pepperdine University. He was both a professor of law and public policy at Pepperdine and at Hoover specialized in international law, constitutional federalism, modern American conservatism and civic education. He also served Hoover as Counselor to the Director and Director of Washington, DC programs.
David is the co-author of six books and has been a regular columnist for the Washington Examiner, Forbes.com, the San Francisco Chronicle and the Scripps Howard News Service. He was also a regular radio commentator for the Salem News Network. He has authored several book chapters, treatises and essays and is a frequent public speaker and lecturer.
Davenport has co-authored a new book with Jeff Sikkenga, A Republic If We Can Teach It: Fixing America's Civic Education Crisis, to be released by Republic Book Publishers in May, 2024.
Liberty Matters: