Jennifer A. Frey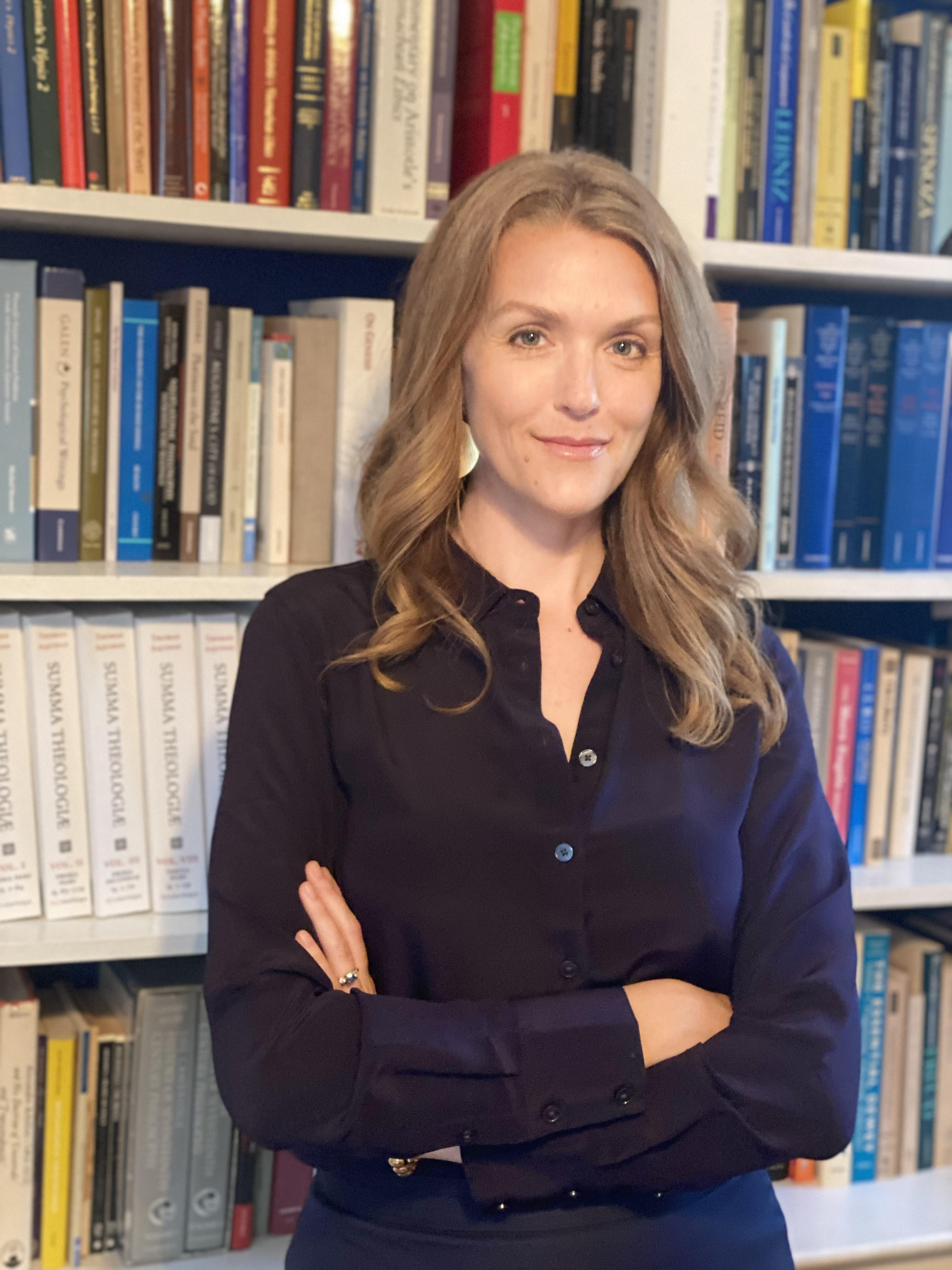 b. ????
Nationality: American
Historical Period: The 20th Century and Beyond
Jennifer Frey is an Associate Professor of philosophy at the University of South Carolina and the Peter and Bonnie McCausland faculty fellow in the College of Arts and Sciences. She is also a fellow at the Institute for Human Ecology at the Catholic University of America, and a Newbigin Interfaith Fellow with The Carver Project. Prior to coming to the University of South Carolina, she was a Collegiate Assistant Professor the Humanities at the University of Chicago, and a member of the Society for the Liberal Arts. She earned her Ph.D. in philosophy at the University of Pittsburgh and her B.A. in Philosophy and Medieval Studies (with a Classics minor) at Indiana University-Bloomington.
Her academic research is primarily in moral psychology and virtue. In 2015, she was awarded a multi-million dollar grant from the John Templeton Foundation, titled "Virtue, Happiness, and the Meaning of Life." She frequently write more popular essays and book reviews in places like Breaking Ground, First Things, Image, The Point, and The Wall Street Journal. Last but not least, she hosts a philosophy, theology, and literature podcast called Sacred and Profane Love.Jennifer A. Frey earned a B.A. in philosophy and medieval studies (with a classics minor) at Indiana University, in Bloomington, Indiana. She earned her PhD in philosophy from the University of Pittsburgh.
Contributed to: