Paul A. Cleveland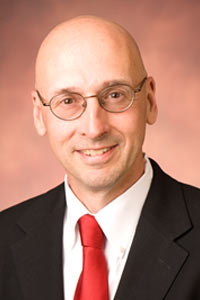 b. ????
Nationality: American
Historical Period: The 20th Century and Beyond
Dr. Paul Cleveland is a Professor of Economics and Finance at Birmingham-Southern College. He earned his Ph.D. in Economics from Texas A&M University and began his career at SUNY-Geneseo in 1985.
He is the author of two books: Understanding the Modern Culture Wars and Unmasking the Sacred Lies. He is also co-author of two books: The Great Utopian Delusion with Clarence B. Carson and L. Dwayne Barney and the fourth edition of Basic Economics with Clarence B. Carson. In addition, his articles have been published in numerous places including the Journal of Private Enterprise, the Independent Review, the Journal of Markets & Morality, Religion and Liberty, Areopagus Journal, Mises Daily Articles, and The Freeman: Ideas on Liberty.
In The Reading Room: