Books and Titles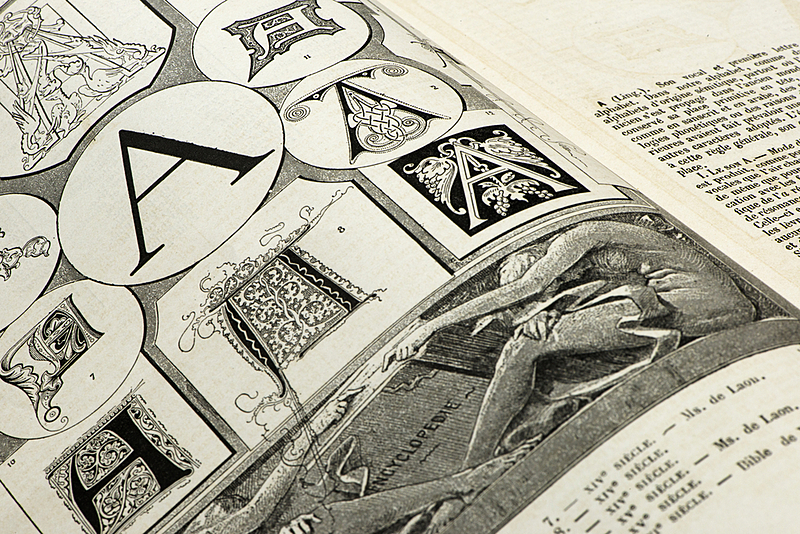 Art | Economics | History | Law | Literature | Music | Philosophy | Political Theory | Religion | Science | Sociology | War and Peace
Alphabetical List of all Titles | Liberty Fund Books online
These are places to go to if you are looking for books, articles, pamphlets, audio, and other titles:
More Information about the Collections
Subject Areas (Disciplines): Every book/title in the OLL collection is assigned to one or more of the 12 main Subject Areas or Disciplines.
Topics: Many titles are assigned to more specialized Topics such as, Free Trade, Freedom of Speech, or Natural Rights. These lists change as more material is added to the OLL. Suggestions for new Topics are welcomed.
Special Collections: Some of the collections in the OLL are particularly noteworthy for their scholarly importance, such as the Liberty Fund edition of the works of Ludwig von Mises (20 titles) and the Toronto University Press edition of The Collected Works of John Stuart Mill (32 volumes).
Other Collections: Wherever possible, we put online multi-volume collections (also called "sets") of the works of key individuals, such as Thomas Jefferson or James Madison, William Shakespeare, or Thomas Macaulay. From time to time we assign books to a "Collection" based upon some related theme, such as books banned by established churches or states because of their defence of individual liberty. Some others include:
The Great Books - the founder of Liberty Fund, Pierre Goodrich, had his own selection of the authors who wrote the great books. They are displayed here as they appear on the walls in the Goodrich Seminar Room at Wabash College, Crawfordsville, Indiana.
Forgotten Gems - some books fall through the cracks and are undeservedly forgotten over time. We attempt revive interest in them here.
Banned Books - a surprising number of our books have been banned by various groups over the centuries for challenging the prevailing point of view. They are gather here in this list.
Quotations about Liberty and Power: - Each week a new quote is added to the front page of the OLL. It highlights a key idea about liberty or power by one of our authors. The collection now totals over 400 quotes which are categorized by topics such as free trade, money, abolition, law, literature, politics, war & peace, despots, etc. It is a useful way to sample some of the material in the OLL collection.
Anthologies: In order to make some material more readily accessible, we have created anthologies of the some of the best material in the OLL collection. These include:
Key Documents of Liberty - a collection of some of the most important legal and constitutional documents which contributed to the development of free institutions in the West. Each document is linked to the book from which it came in order to encourage further reading on the topic.
The Best of Bastiat - this is a collection of some of the best material in Liberty Fund's 6 volume edition of The Collected Works of Frédéric Bastiat (2011-). It includes some his best known essays such "The State," "The Law," and "The Broken Window." They are chapter length extracts and have been formatted as pamphlets for easier distribution. They are also available in epub format. These extracts should be useful in the classroom, discussion groups, or material for a literature table for outreach.
The Best of the OLL - this is a collection of some of the most important material in the Online Library of Liberty. They are chapter length extracts which have been formatted as pamphlets in PDF, ePub, and Kindle formats for easier distribution. These extracts are designed for use in the classroom and discussion groups, or material for a literature table for outreach.
Reading Lists - these have been prepared by Liberty Fund staff members as well as private individuals on key topics. They have been selected from books and chapters of books which are online at the OLL and often include some commentary or annotation about their significance.
Copyright and Fair Use Statement (Summary)
The copyright to this material is held by Liberty Fund unless otherwise indicated. It is made available to further the educational goals of Liberty Fund, Inc. and may be used freely for educational and academic purposes. It may not be used in any way for profit.
Most of the titles on the OLL website are in the public domain, or are texts to which the Liberty Fund has electronic rights, or other texts to which Liberty Fund has acquired the electronic rights from third parties. No special permission from Liberty Fund is required for quoting material in papers and essays, or for limited photocopying and distribution for academic or other educational or non-profit purposes. The only requirement that we ask of you, the user, is that you include proper attribution to Liberty Fund and the OLL when you use our material. Some titles have been put online under license from the copyright holders. For fair use of this material please see the more detailed statement. Specific copyright information for a title can be found on the information page for that book.
For a more detailed statement about Copyright and Fair Use of OLL material and how to cite our material, see The Copyright and fair Use Statement.