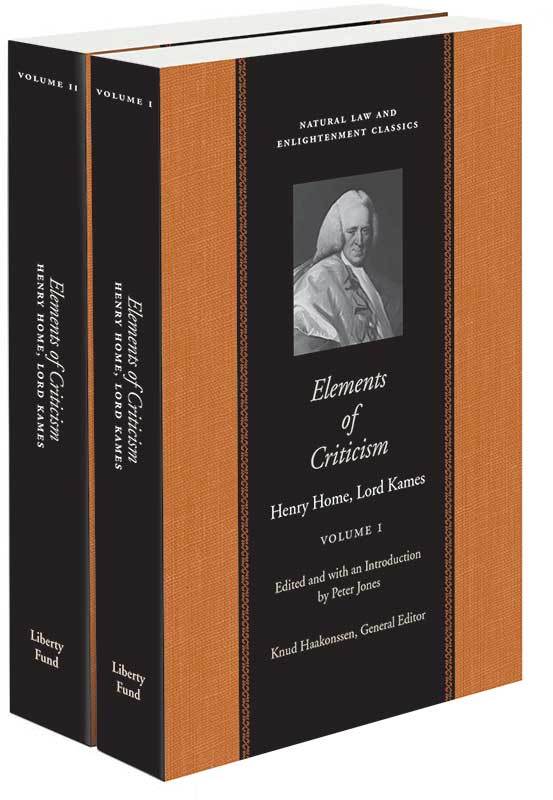 Elements of Criticism, 2 vols.
A two volume work on the "science of criticism" by one of the leading figures of the Scottish Enlightenment. Kames argues that criticism of art and literature is a rational science as well as a matter of taste. In volume 1 he explores the nature and causes of the emotions and passions. In volume 2 he explores the principles of rhetoric and literary appreciation, and discusses the formation of our standards of taste.
Elements of Criticism, Edited and with an Introduction by Peter Jones (Indianapolis: Liberty Fund, 2005). 2 vols.
Copyright:
The copyright to this edition, in both print and electronic forms, is held by Liberty Fund, Inc.