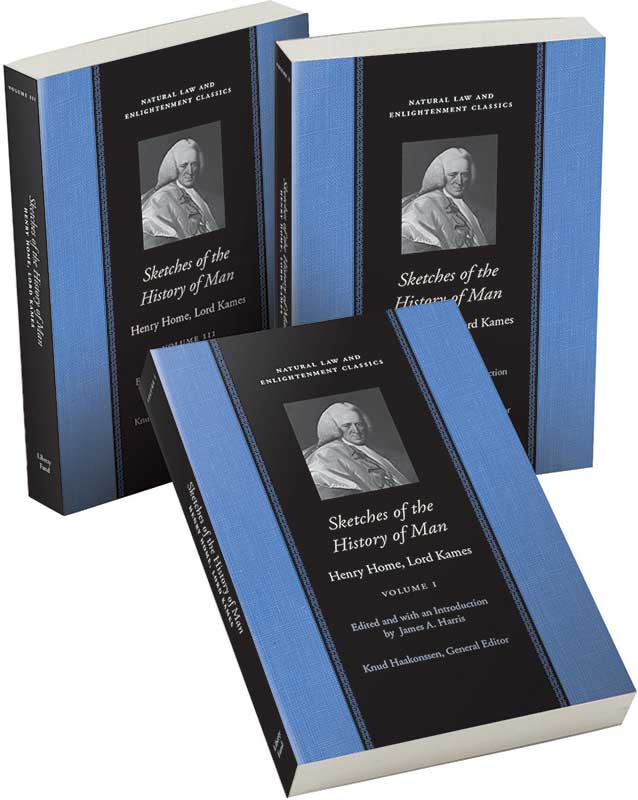 Sketches of the History of Man, 3 vols.
Written late in his life, this 3 volume work deals with the idea of human progress. Vol. 1 deals with progress in property law, commerce, the treatment of women, and luxury. Vol. 2 deals with the development of states, government, and taxation. Vol. 3 deals with the progress of science.
Sketches of the History of Man Considerably enlarged by the last additions and corrections of the author, edited and with an Introduction by James A. Harris (Indianapolis: Liberty Fund, 2007). 3 Vols.
Copyright:
The copyright to this edition, in both print and electronic forms, is held by Liberty Fund, Inc.