Matthew McCaffrey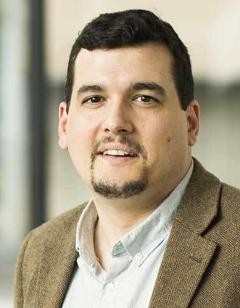 b. ????
Nationality: American
Historical Period: The 20th Century and Beyond
Matthew McCaffrey is assistant professor of enterprise at the University of Manchester and editor of the scholarly journal Libertarian Papers. He holds a BA in literature and an MS and PhD in economics. His research focuses on entrepreneurship and the institutional conditions in which it thrives, as well as the history of economic thought with an emphasis on the theory of entrepreneurship. He is the co-author of Austrian Perspectives on Entrepreneurship, Strategy, and Organization (Cambridge University Press, forthcoming) and the editor of two other books, The Economic Theory of Costs: Foundations and New Directions (Routledge, 2018), and The Murray Rothbard Reader (Ludwig von Mises Institute, 2016). In addition, he has published dozens of peer-reviewed articles, book chapters, and review essays in outlets like the Journal of Business Venturing, Entrepreneurship Theory and Practice, and the European Management Review.