Freedom and the Law (LF ed.)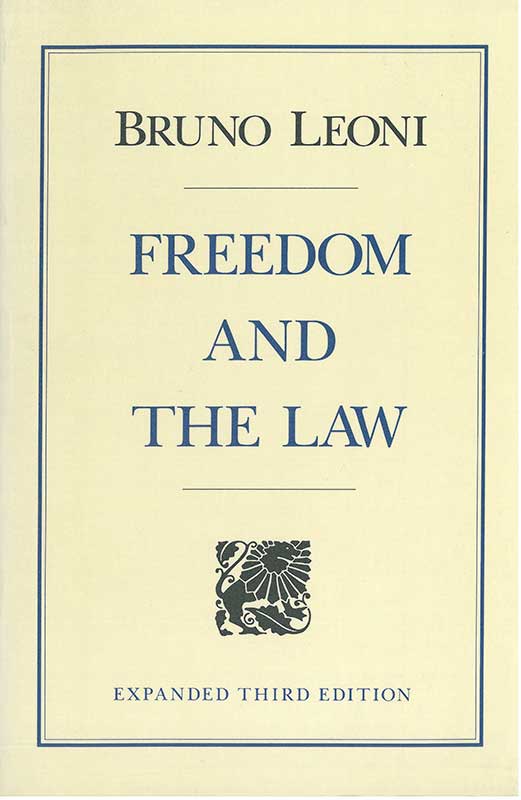 The greatest obstacle to rule of law in our time, contends the author of this thought-provoking work, is the problem of overlegislation. In modern democratic societies, legislative bodies are increasingly usurping functions that were and should be exercised by individuals or groups rather than government. The result is an unwieldy surfeit of laws and regulations that by their sheer volume stifle individual freedom.
For a reflection on the enduring relevance of Leoni's work, see the Liberty Classic Bruno Leoni and the Search for Certainty in Law, by Alberto Mingardi.
Freedom and the Law, expanded 3rd edition, foreword by Arthur Kemp (Indianapolis: Liberty Fund 1991).
Copyright:
This work is copyrighted by the Institute for Humane Studies, George Mason University, Fairfax, Virginia, and is put online with their permission.
Formats:
| Format | Description | Size |
| --- | --- | --- |
| HTML | This version has been converted from the original text. Every effort has been taken to translate the unique features of the printed book into the HTML medium. | 673 KB |
| MARC Record | MAchine-Readable Cataloging record. | 2 KB |
Table of Contents