The Works of John Adams, 10 vols.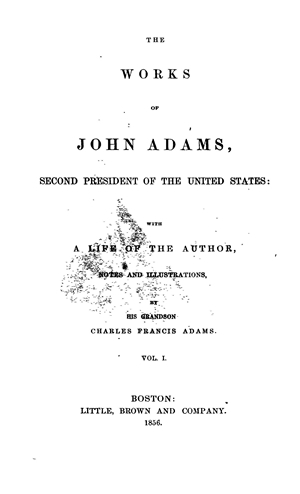 A 10 volume collection of Adams' most important writings, letters, and state papers, edited by his grandson.
The Works of John Adams, Second President of the United States: with a Life of the Author, Notes and Illustrations, by his Grandson Charles Francis Adams (Boston: Little, Brown and Co., 1856). 10 volumes.
Copyright:
The text is in the public domain.
Members of this set: