Translations from the Chinese: From the Liberty Fund Rare Book Room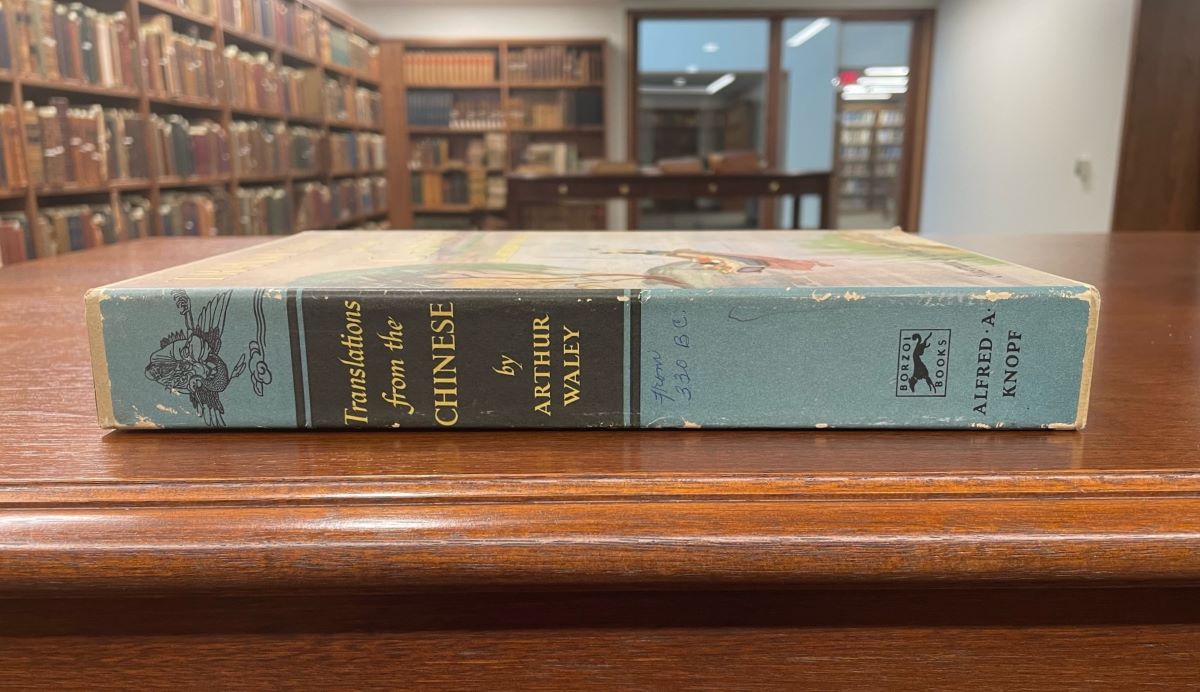 Arthur Waley's early 20th century translations opened up the subtle beauties and nuances of classical Chinese poetry to a whole new audience. Still regarded as exceptionally well done, Waley's translations were accurate and erudite, but they were also poetic. Achieving all three at once is, as any translator will admit, a daunting and nearly impossible task. Goodrich's boxed edition of Waley's translations combines his first two books.
170 Chinese Poems
 and
More Translations from the Chinese
into one charmingly designed volume
.
Originally produced in 1941, with Goodrich's copy coming from a 1945 printing, this edition of Waley's translations is an interesting look at the way in which Chinese culture was presented to the West. The book is beautifully and profusely illustrated, with both full color and single color illustrations, inside and out. The outside of the case, for example, is decorated with a delicate watercolor, designed to echo the style of traditional Chinese paintings, produced by the famed American illustrator and painter, Cyrus LeRoy Baldridge. It's hard to imagine a 21st century publisher choosing an American illustrator for a collection of Chinese poems, but it is equally hard to deny the charm of Baldridge's work.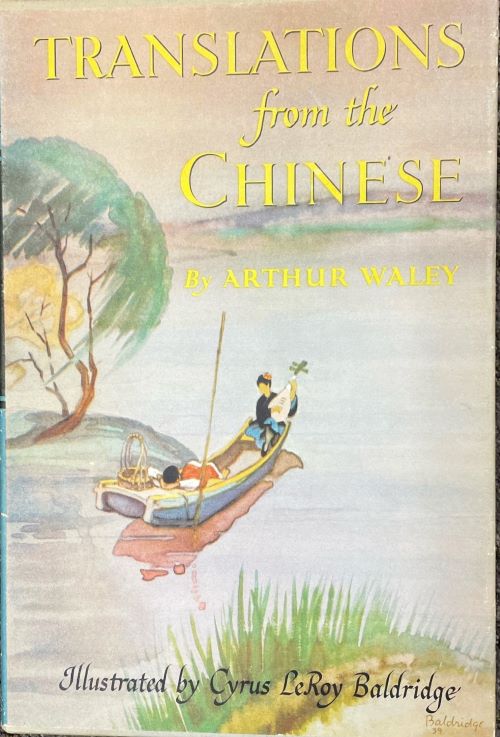 The case illustration is repeated inside the text, paired with a poem about young lovers who go out in  boat to pick rushes and yet, "You and I, plucking rushes / Had not plucked a handful when night came"!
The cover of the book inside the case is also decorated, this time with a line illustration of a sage or poet seated on a crane, a symbol of longevity.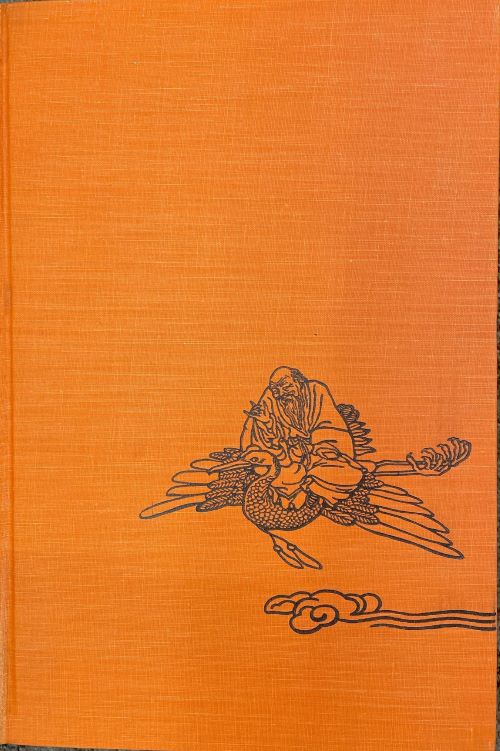 The title page continues the beautiful design work, with a charming bat navigating between the sky and some flowers. Here, though, the design seems, to my amateur eye, to veer more towards an Arts and Crafts aesthetic and away from the Chinese.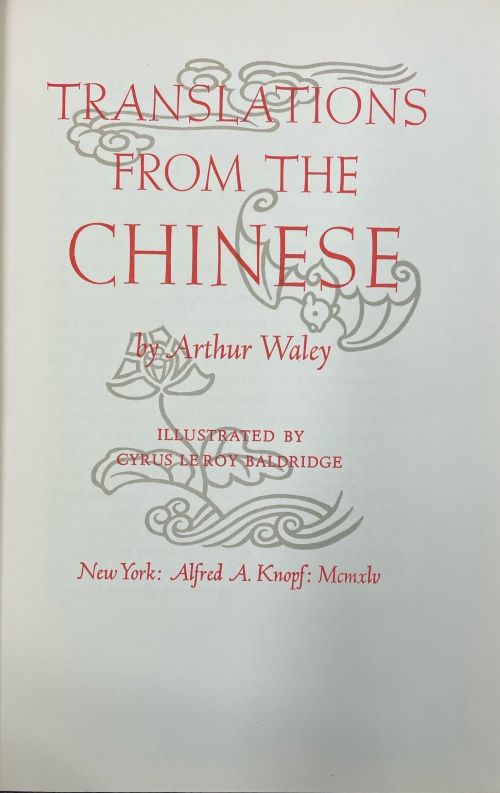 I suspect that, like the
Tai Shang Kan-Ying Pien,
Goodrich acquired this text because of his relationship with the China Institute. He does not seem to have marked the text at any point, so we don't know what poems he may have read or liked. This piece, by Su Tung-p'o, however, conveys the charm of Waley's translations, the whimsical way they pair with Baldridge's illustrations, and (possibly) a poem that would have tickled Goodrich, as well as visitors to the Reading Room.