Eric Mack on "John Locke on Property" (January 2013)
John Locke
(1632-1704) is a key figure in the history of classical-liberal thought. His
Second Treatise of Government
(1689) is the canonical text in political philosophy that most extensively and systematically advances the classical-liberal themes of individual liberty, natural rights, private property, deep suspicion of political power, radical limitations on the scope of legitimate political authority, and rightful resistance against unjust and arbitrary power. Locke's next most important work in political theory,
A Letter Concerning Toleration (1689)
, completes his fundamentally classical-liberal vision with arguments for religious toleration that readily generalize to the conclusion that the state has no authority to govern persons' self-regarding actions or the activities of mutually consenting adults.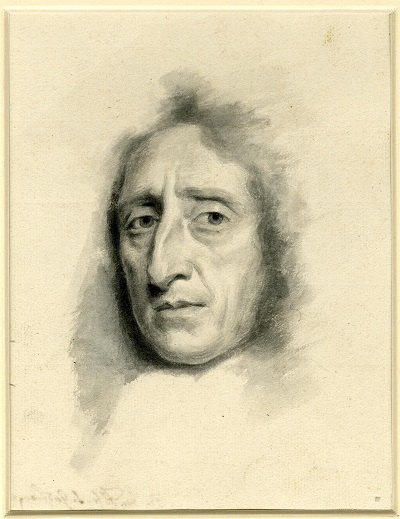 This forum examines the character and content of Locke's central contentions about property. Nevertheless,  it is hard to avoid the conclusion that when Locke shifts from high philosophy to public policy – especially public policy concerning the less reputable members of society – liberty and property tend to get lost in the shuffle.   When the poor escape from "negligent officers," the untoward result is that they "are at liberty for a new ramble." "Restraint of the debauchery" of the poor is a necessary step "towards setting the poor on work."  Despite Locke's core devotion to
property rights
and despite the strong anti-paternalism and anti-moralism of his
A Letter Concerning Toleration
,  in the "Essay on the Poor Law" (1697) Locke calls for "the suppressing of superfluous brandy shops and unnecessary alehouses, especially in country parishes not lying upon great roads."  However, liberty and property are not compromised along the great roads that Locke travels.
The Debate
Response by Jan Narveson [Posted: January 14, 2013]
Response by Peter Vallentyne [Posted: January 14, 2013]
Response by Michael Zuckert [Posted: January 14, 2013]
LEAD ESSAY: ERIC MACK, "LOCKE ON PROPERTY."
Related Links: 
Related Links: 
The Natural Right to Freedom
Abbreviations: FT = First Treatise ST = Second Treatise
The Rights of Property
Related Links: 
"Mixing One's Labor"
A number of points should be made about Locke's labor-mixing account. First, as far as it goes, it is eminently plausible. If persons do have rights over their own persons and hence over their respective talents, efforts, and time, then they have moral claims against being deprived of objects in which they have invested their talents, efforts, and time. The wrong done to the agent whose invested labor is expropriated by another is morally on par with the wrong done to an agent who is coerced into supplying labor to another.
Third, Locke provides no account of property rights that arise through voluntary transfer. Here too it seems that, rather than trying to fit all acquisitions of property rights into the labor-mixing paradigm, Locke would have done well to emphasize how conventions that define just transfer facilitate people making things their own and hence each person's natural right of property underwrites his claim to the holdings he has acquired in accordance with those conventions. The recognition of a Lockean natural right of making things one's own opens the door to a doctrine of property rights that is less centered on labor-mixing than Locke's actual discussion is.
"Nor was this appropriation of any parcel of land, by improving it, any prejudice to any other man, since there was still enough, and as good left; and more than the yet unprovided could use."
"Enough and as Good"
The Creation of Money
"gold, silver and diamonds, are things that fancy or agreement hath put the value on, more than real use, and the necessary support of life"
The problem here is not merely that there has been no such universal consent to money or inequality, but also that Locke himself has wisely disavowed any appeal to universal consent within his justification of property rights. Can Locke escape these problems?
"though the things of nature are given in common, yet man, by being master of himself, and proprietor of his own person, and the actions or labour of it, had still in himself the great foundation of property"
Essay on the Poor Law (1697)
"The true and proper relief of the poor… consists in finding work for them, and taking care they do not live like drones upon the labour of others."
RESPONSES AND CRITIQUES
 1. Jan Narveson's Response to "Mack on Locke on Property"
Related Links: 
"it is a precept, or general rule of reason, that every man, ought to endeavour peace, as far as he has hope of obtaining it; and when he cannot obtain it, that he may seek, and use, all helps, and advantages of war."
"Thirdly, The supreme power cannot take from any man any part of his property without his own consent..."
 2. Peter Vallentyne's Response to "Mack on Locke on Property"
Locke held that natural resources are initially unowned, that agents initially own themselves (and their labor power), and that agents have a moral power to acquire private property in natural resources by performing suitable actions (e.g., labor-mixing). I agree with him.
Locke held that natural resources (land, air, oil, etc. in their natural state) are initially owned in common by everyone, which means they are unowned. This means that each agent has a moral liberty-right against all other agents to use natural resources. No one needs anyone's permission to use natural resources (no one has a claim-right against such use), although, of course, no one has a moral liberty to smash someone's head with a rock. Because the rock is unowned, no one's permission is needed to use it, but because you own your head, your permission is needed to smash it with the rock.
The fact that natural resources are initially unowned (a first-order issue concerning use) is  compatible with several different higher-order conditions concerning the moral powers of individuals to acquire private property over natural resources (and the corresponding lack of moral immunities of others to the loss of their liberty-rights to use natural resources). One position is that there are no moral powers to appropriate. The commons must hold in perpetuity. Another is that only collective (e.g., majority) approval can give someone private property over natural resources. Locke rightly rejected these positions. He endorsed a unilateralist position, according to which an individual has the power to appropriate natural resources by performing a suitable action, as long as certain conditions hold. I agree. We will examine the required action and conditions below.
As Mack indicates, Locke seems to hold that all agents have consented to the existence of money and thereby to the suspension of the proviso. This, however, seems to be an implausible view. Hardly any of the individuals alive today have consented to the existence of money in the sense needed for a valid contract. Moreover, even if they have validly consented to the existence of money, they have not consented to the suspension of the proviso. The former does not entail the latter. So Locke seems mistaken here.
"This being the reason and foundation of Adam's property, gave the same title, on the same ground, to all his children, not only after his death, but in his life-time: so that here was no privilege of his heir above his other children, which could exclude them from an equal right to the use of the inferior creatures, for the comfortable preservation of their beings, which is all the property man hath in them;"
I'm inclined to reject both of the above limitations on property. If one satisfies the ongoing limitations of the more egalitarian "enough and as good" proviso that I would endorse, these additional limitations seem excessively restrictive. Of course, if one only endorses the more minimal proviso, then the additional limitations are more plausible.
In sum, Mack's excellent summary and interpretation of Locke makes clear the importance of Lockean theories of property. I fully endorse the Lockean framework, but I have questioned a few aspects of the specific version held by Locke. Endnotes 
 3. Michael Zuckert's Response to "Mack on Locke on Property"
"To this purpose, I think it may not be amiss, to set down what I take to be political power; that the power of a magistrate over a subject may be distinguished from that of a father over his children, a master over his servant, a husband over his wife, and a lord over his slave."
Master and servant are Names as old as History, but given to those of far different condition; for a Free-man makes himself a Servant to another, by selling him for a certain time, the Service he undertakes to do, in exchange for Wages he is to receive: … gives the Master but a Temporary Power over him, and no greater than what is contained in the Contract between men. But there is another sort of Servants, which by a peculiar Name we call Slaves, who being Captives taken in a just War, are, by the Right of Nature subjected to the Absolute Dominion and Arbitrary Power of their Masters.
"From all which it is evident, that though the things of nature are given in common, yet man, by being master of himself, and proprietor of his own person, and the actions or labour of it, had still in himself the great foundation of property; "
The history of property relations would seem to be a history of injustice or at least unfairness, for mankind moves from a situation where all have a right of preservation and an equal right to appropriate the goods needed for preservation from an unowned world to a situation where most have no right to appropriate anything directly from a world no longer "owned in common." But the point of Locke's chapter is to establish that this apparently unfair development is perfectly legitimate and to the benefit of everybody, i.e., genuinely a common good. I need not repeat the arguments by which Locke tries to show this, for Mack has laid them out exceedingly well in his essay.
One benefit of seeing the point of chapter 5 in this way is that it refutes C.B. Macpherson's claim that Locke is a mere unconscious mouthpiece for developing market relations in 17th-century England, unwittingly taking for granted the master-servant relation and merely importing it, untheorized, into his property doctrine. Locke was so far from unconscious of the master-servant relation that explaining it was his chief goal in the chapter on property.
This insight into the aim of chapter 5 confirms Mack's basic conclusions about the consequences of the introduction of money. The complete ownership of the world, which in a sense is equivalent to the expropriation of some from their primitive rights, is neither a denial of the rights of the expropriated (if we may even speak of them in that way) nor a disaster for them. As Mack rightly brings out, the landless retain their rights (as the right to sell their labor for wages) and their benefit (as the increased productivity that the unleashing of labor power made possible by the introduction of money). The landless retain "the great foundation of Property" in their labor power and do accrue property in the form of the wages they gain with their labor.
"As justice gives every man a title to the product of his honest industry, and the fair acquisitions of his ancestors descended to him; so charity gives every man a title to so much out of another's plenty, as will keep him from extreme want,"
Locke is using somewhat traditional language but his meaning is quite untraditional, for he speaks here of granting a man a "title," i.e., bestowing on him a right, via charity. In speaking in that way Locke is in effect saying that "charity" is not something different from justice (as it traditionally was thought to be) but under the situation specified is a matter of justice or right. That is to say, what he is speaking about is not charity at all, but an en-titlement. This "right" to support for the otherwise resourceless connects to Mack's discussion of Locke's essay on the Poor Law. I believe that Locke's point is that the propertied should honor the right of the resourceless via a public policy rather than as helter-skelter individuals. As Mack makes clear, Locke outlines a kind of welfare policy that meets the obligations of providing support for those unable to support themselves in the wage economy without providing incentives for dependence or shirking. It is of some interest, I think, that Thomas Paine, a few generations later, picked up on Locke's basic argument and developed from it a more full-blown plan for something like a welfare state.
Related Links: 
Nonetheless, Locke's account brings out the nature of society and politics in a propertied society: It is a class society, and it is a politics of actual or potential class conflict. Locke may be correct that as a matter of political morality the property-less would be doubly wrong to attempt to expropriate the propertied, just as it would be wrong for the propertied to govern in such a way that the property in their persons of the otherwise property-less was endangered. That, precisely, is the political problem that comes to sight when focusing on the chapter on property as aiming to explain the existence and legitimacy of a free class of self-owning but otherwise property-less men.
THE CONVERSATION
 1. Eric Mack's Reply to Jan Narveson (January 15, 2013)
However, at this point, I am going to focus almost entirely on one issue where I think there is a really deep philosophical disagreement between Narveson and myself. In doing so I hope to highlight a crucial and contentious feature of natural-rights doctrines – a feature that is much too readily taken to be a fundamental defect of such doctrines. To complement the discussion of the character of natural-rights theory, I will say a word or two about Narveson's alternative approach to vindicating really basic moral rules. Needless to say, I will only be dipping a toe or two into the depths.
The really deep philosophical dispute between Narveson and me concerns what sorts of reasons exist for endorsing or condemning actions, or for affirming or rejecting really basic moral principles or really basic rights. I think (and I construe Locke as thinking) that certain "morally significant features" of other people provide me with nonprudential and nonstrategic reasons to be circumspect in my conduct toward them. Because persons have these features they matter; and they matter in a way that limits what I may do to or with them. Natural-rights theories seek to identify core natural features of persons that explain why they have a status or standing that morally precludes their being subject to certain sorts of treatment. For Locke these morally significant features include others being one's moral equals, others not being made for one's own purposes, others having ultimate ends of their own that they are rational to advance, and others each having reason to claim freedom from interference as the crucial condition of their advancing their own ends. Natural-rights theorists think that such facts about others have moral import for one. They provide one with reason not to do certain things to other people – like destroying them, locking them up, or converting them into wall-hangings – which one is perfectly morally free to do to other sorts of entities.
My point here is not that all these contentions are correct but rather that it is crucial to any (genuine) natural-rights position that there are nonconsequentialist reasons against certain types of action – reasons that are provided to one by morally significant features of persons. One subscribes to the consequentialist conception of reasons if one believes (as many do) that all reason for or against actions is a matter of the value or disvalue of the consequences of those actions. And, if one subscribes to this consequentialist conception of reasons, one will think that the sort of reasons that have to exist for natural-rights doctrines to make sense simply do not exist. I believe that Narveson thinks that all purported natural-rights accounts of fundamental moral principles have to be "[b]ad accounts, or non-accounts" precisely because he subscribes to such a consequentialist conception of reasons.
However, this narrow conception of reasons is challenged by the thought that persons – beings who are one's moral equal, who are not made for one's purposes, and so on -- matter in a way that places moral limits on what one may do to or with them. Since natural-rights accounts incorporate this thought, invoking the consequentialist conception of reasons to dismiss natural-rights accounts illicitly presupposes a conception of reasons that natural-rights doctrines reject. This does not show that any natural-rights account is correct. It merely shows that dismissing all such accounts as bad accounts or as non-accounts on the basis that all reasons must be consequentialist in character fails to take the character of natural-rights positions seriously.
Narveson prefers a mutual-advantage account of basic moral rules. On this account a rule is justified if and only if we are all better off with general compliance. But the well-known problem with this approach is that (almost) every individual would be better off yet if others generally complied with the rule while he got to violate it when he can do so without being detected. (Narveson himself asks, "What about those who exploit the compliance of most of us with Locke's natural law…?") The problem is that if each individual is prepared to break the rule when doing so is more advantageous for him, and each knows that each is so prepared, we get general noncompliance – which is worse for everyone.
 2. Jan Narveson's Comment on Eric Mack (January 15, 2013)
 3. Eric Mack's Response to Peter Vallentyne (January 16, 2013)
"Though the earth, and all inferior creatures, be common to all men, yet every man has a property in his own person: this no body has any right to but himself."
The Lockean text suggests four ways in which a Lockean might launch an argument for some degree – perhaps a very considerable degree – of mandated equality in extra-personal holdings. The least promising of these is Locke's advocacy of a spoilage proviso according to which, even if I have mixed my labor with some natural material – e.g., even if I have gathered all three of these bushels of berries – if some of the labor-invested material will spoil in my possession, others are morally at liberty to take that material. But, as Locke points out, the spoilage proviso provides little room for inequality reducing transfers of extra-personal holdings, for only the most irrational people will invest their labor in gathering more berries than they can consume without spoilage or can barter away for other consumption goods. And once money comes along, all those extra berries can readily be converted in to silver and gold coins that never spoil.
Locke tells us that the earth has been given to all mankind in common. There are two very strong interpretations of this claim, each of which seems to require something like an equal distribution of the blessings of nature. One interpretation is that we are all by nature joint-owners of the earth and hence any private appropriation requires everyone's agreement. The other interpretation is that each of such is naturally the owner of a discrete equal share of the earth. (Locke himself rejects both of these interpretations.) As I see it, the history of left-Lockeanism (or left-libertarianism) has largely been the history of people trying to defend one or another of these strong propositions and then trying to show the coherence of a system that includes one of these propositions and self-ownership. One of the striking things about Vallentyne's left-Lockeanism is that Vallentyne disavows both of these strong claims about original equal rights to nature and accepts the position of Locke (and of right-Lockeans) that nature is originally unowned.
"… which Question will at first seem strange, since the Establishment of Property seems to have extinguished all the Right that arose from the State of Community. But it is not so; for we are to consider the Intention of those who first introduced the Property of Goods. There is all the Reason in the World to suppose that they designed to deviate as little as possible from the Rules of natural Equity;"
Vallentyne quite rightly notes that he cannot be expected to defend this claim in a short commentary on a short essay about Locke. So it would be unjust for me to launch a full-scale critique here. I will merely highlight three difficulties that I expect readers of this conversation to have. The first is the difficulty of determining what an equally valuable share of natural resources would be. The second is the difficulty of seeing why the benefits provided by natural resources should be shared equally. The third is the difficulty of thinking that raw nature, to any significant degree, provides us with benefits. An important Lockean doctrine is that what provides us with benefits is people doing things with raw stuff that would otherwise be worthless. Endnotes 
 4. Peter Vallentyne's Reply to Eric Mack (January 17, 2013)
I have no disagreements with Eric's excellent response to my commentary. I will here take the opportunity to reply, very briefly, to the three questions he raises at the end.
Related to this is the third question, which concerns how raw natural resources could have any value apart from what people might do with them. I fully agree that their value so depends. The value of rights over some natural resources (e.g., beautiful beachfront) is higher than that of rights over other resources (e.g., ugly beachfront) precisely because there is more that people can or want to do with them.
 5. Eric Mack's Comment on Michael Zuckert (January 20, 2013)
I have already thanked Jan Narveson and Peter Vallentyne for their gracious and thought-provoking comments. I now thank Michael Zuckert, who, as is always the case, reveals to me interesting ways to look at philosophical texts and issues that would otherwise be beyond my ken. It is very gratifying to have such distinguished thinkers as commentators and friends.
I think that this is a very illuminating point even though (or especially because) the only explicit reference to servants that I recall in "Of Property" is Locke's assertion that,
Thus the Grass my Horse has bit; the Turfs my Servant has cut; and the Ore I have digg'd in any place where I have a right to them in common with others, become my Property, without the assignment or consent of any body. The labour that was mine [including my horse's labor and my servant's labor], removing them out of that common state they were in, hath fixed my Property in them.[1]
Zuckert is impressed by the extent to which the gains to participants in Lockean commercial society are unequal – more specifically, by the extent to which the gains to those who are propertied are greater than the gains to those who are property-less. As I understand Zuckert, he is saying that, although justice may not condemn this unequal gain, we have to recognize the sense in which Lockean commercial society is a class society. Here I would just want to put forward an alternative picture for consideration. On that picture (i) many of the gains and the losses in Locke's actual world and in ours derived or now derive from the sorts of economic predation that good Lockeans condemn; (ii) many of those illicit gains accrued and now accrue to those who are already powerful and hooked up to concentrated political interests, and many of those unjust losses fell and now fall on those who are already weak and unrepresented in coalitions of concentrated interests; and (iii) the important class division is the too-often unrecognized division between those who gain from predatory measures that Lockeans should condemn and those from whom those gains are extracted. Endnotes 
 6. Jan Narveson's Reply to Eric Mack (January 20, 2013)
Libertarians need to address, very seriously, the questions raised between Eric Mack and Peter Vallentyne regarding, broadly speaking, the treatment of those on the "bottom" (that is, the bottom of the honest-dollar scale, but not the robbers and wastrels.)
But what that means is that some independent argument has to be given for it. And such argument is, to put it mildly, seriously lacking, even though my impression is that somewhere just short of 100 percent of contemporary social philosophers seem to agree with Locke on the substantive point.
I don't see how "left libertarianism" can be founded in liberty, and in Peter Vallentyne's account, it's not. On his account, it seems to me, liberty is a surd. But that's not a point of contention between Eric Mack and myself, so I won't pursue it here.
Nevertheless, there are three points that seem to me between them necessary and sufficient.
First, in any even moderately decent times (and if that's lacking, see point three), there are lots of caring people around who will be ready and willing to contribute to appropriate helping agencies. We who worry about the down-and-out do not have a problem. We have, of course, a horrendous problem with governments whose policies shore up the unemployment rate, but we do not have a problem that people will starve to death in a libertarian world -- at least, not so long as most of them are pretty much like almost everybody that you and I know. The frequent aspersions on private charity by the friends of the welfare state -- exhortations that we shouldn't throw the very poor on the "tender mercies of arbitrary charity" etc. -- are not just derogatory but completely baseless. It is characteristic of leftists, and a good many knuckle-headed rightists, to say such things, but anyone who knows any appreciable number of real people knows that the cynics simply don't know what they're talking about. (Of course, those who will be charitable if they can may sometimes be unable to be so. See point three below.)
Secondly, let's also agree that modern technological environments make it highly likely that a lot of people who are perfectly competent will nevertheless end up unemployed now and then, and it may be that the skills some of them honed with years of study and practice and that are now redundant may also make it very difficult for those people to switch to other occupations that would get them back on track economically. However, I don't see that these problems of themselves generate the kind of across-the-board, open-ended case for "equal rights to natural resources," with whatever Vallentyne can somehow extract from that in the way of hard cash. What's needed is a return to prudence: saving for the future during good years, etc.
And thirdly, any idea of "guaranteeing" equality, and in particular guaranteeing it in such a way that every individual is kept above some floor level, enough to keep him alive and functioning, has the problem that moral principles can't of themselves actually guarantee anything whatever. If there absolutely isn't enough to go around, then what? It is, again, impossible to see how the libertarian can say anything other than that in such circumstances the smart, the quick, and the lucky will make it and those with the opposite properties will not. But as I've said above, there is absolutely no reason to think that the world we live in either is now or will in the foreseeable future be a world of such niggardliness. All that's true here is that advocates of positive rights for all have to run out of gas on sheer supply problems at some point, so far as pure theory is concerned. The earth will get zapped by a comet, or boil, or freeze, and there may not be a thing we can do to prevent mass starvation or some such. Pure theory is for debaters only: Again, in the real world the efforts of so many ingenious and humane people -- think, e.g., of Norman Borlaug -- have simply solved any real supply problem, and they will continue to do so as long as the earth bears much resemblance to what it has been for the past many millennia. The claim that Borlaug is merely "equal," in libertarian terms, to the most down-and-out incompetent among us when it comes to claims on "shares" of developed resources is so utterly absurd as to make the egalitarian case a nonstarter.
 7. Michael Zuckert's Comment on Eric Mack (Janaury 20, 2013)
Eric's generous opening gesture about my comment bringing out insights "beyond his ken" may be a bit of an overstatement, but it does bring out something of a difference between many of us who approach political philosophy from within political science and those, like Eric, who do so from within the discipline of philosophy. I suppose there are many ways to describe the difference but one way is to note what Eric's comment directly points to—readers like me are more emphatically concerned with the text of the philosophers than readers like Eric. He is directly concerned with the arguments and tends to see them in an acontextual and ahistorical manner. We tend to be concerned more with the text as text and to be attentive to the place of arguments within texts and within history. Thus in my original post I was trying to solve a puzzle about Locke's organization and order of argument. But in doing so, I believe, some substantive points of interest emerged that do not nullify the excellent interpretation that Eric developed but give some different emphases to Locke's property doctrine. Although the differences between us are slight I think they do mostly revolve around this difference in the way we approach philosophers like Locke.
With that preface let me make some specific responses to Eric's comments.
On a relatively fine textual point: Eric observes quite correctly that the only place where Locke refers to the master-servant relation directly in chapter five is the famous "the turfs my servant has cut" passage. This was the passage that C.B. Macpherson (Possessive Individualism) referred to as merely reflecting emerging market relations in and therefore as evidence for his Marxist way of reading major texts of the 17th century.[1] One of my points was to show that Locke was not merely not taking for granted relations in his society, but that the very point of the chapter was to show how there might rightly be masters and servants. But beyond that, Locke refers once more, though not in these terms, to the master-servant relation when he speaks of the day laborer in a passage Eric too makes much of. Locke has shown us how there come to be day laborers, i.e., men who have no land and no direct access to the fruits of the land and who therefore must sell their labor. To show that they are not harmed in their rights or in their welfare is, one could plausibly say, the main point of the chapter.
Eric uses this example of the servant and turf to raise an interesting philosophical question: How does Locke explain the force of exchange and contract in creating rights against all comers, not just vis-à-vis the exchangers. Here Eric makes a move rather like Macpherson—he concludes that Locke is just taking for granted a relation or practice that exists in his society and has not given it any thought. Perhaps, but I wonder if the Lockean line of answer to this question would follow tracks similar to those that lead to rights against all comers for original appropriators. I do not follow that up here, but it would be an interesting argument to pursue.
Related Links: 
Similarly, Eric says that it does not occur to Locke to investigate the gap between his account and current holdings. I cannot believe that this is correct. Locke's discussion in the immediate context has the purpose of refuting Filmer's claim that existing property relations cannot be justified on the basis of the contractarian/state of nature/original commons arguments he means to counter with his patriarchal doctrine. Only if the world is originally owned and then passed on can private ownership rightly exist, as Filmer has it. This point comes out very strongly in Filmer's critique of Grotius on property and the law of nature. So Locke's task is precisely to show the legitimacy of the existing relations and distribution of property—in general if not in every detail. He could not have overlooked the bearing of his argument on property holdings in his society. I actually think Eric and I agree more here than he sees, for he makes much of Locke's poor-law proposal, which is a response to the "gap" between the very general account he gives of property in a money economy with its assumption for this purpose of a full employment economy and the realities of his and all societies.
Eric suggests that my claims about the class character of Lockean society is perhaps more a result of economic and political practices and policies of which Locke would not approve and which he would work to overcome. Probably correct to some degree. Nonetheless, I believe the main point still holds. First, as I suggested above, Locke is writing to legitimate the property relations of his society. These are marked by great inequality of holdings. Second, he seems to believe that the dynamic of the money economy leads to great inequality under all conditions. After all, he takes on the burden of trying to show that the situation of the day laborer is just and right. And advantageous for all. The reason I raised the class issue in the first place is that it poses a serious political problem that Locke should need to face, and it is not evident how he meets it. That problem is how to maintain the property regime that benefits all but does so unequally in the face of temptations of the disadvantaged to disrupt those relations. We enter here issues such as the distribution of political power among the population, special constitutional means to protect property, and so on. The problem Locke points to but does not seem to resolve set the agenda for much of the political thinking and action of the next century, as men like Montesquieu and Madison (and many others) grappled with it.
However, once Locke has brought forward the true criteria of justice in property relations (and political construction) future actions should be governed by this standard, so far as he can win agreement to his criteria. That is to say, knowledge of the true character and justification of property has implications both looking backward and looking forward. In looking backward, Locke approaches Hume in validating a private property regime on the basis of social benefit, but in looking forward he keeps individual rights much more to the fore for reasons both of justice and of social benefit. (However, this last comment must be qualified by his statement at the end of chapter five on the power of the civil authorities to regulate property, but this takes us too far afield).
"And because the condition of Man, ... is a condition of Warre of every one against every one; in which case every one is governed by his own Reason; and there is nothing he can make use of, that may not be a help unto him, in preserving his life against his enemyes; It followeth, that in such a condition, every man has a Right to every thing; even to one anothers body."
I regret that I have not had time to address Peter Vallentyne's comments or many of the other issues raised by the discussion here. There seems to be enough material and disagreement to keep going for another year or two, I am sure. But like my colleagues, I have a few classes to teach and dissertations to read, so I too will sign off. Many thanks to Liberty Fund for pioneering yet another way to keep the discussion of important issues of liberty on the table.
Endnotes
 18. Jan Narveson's Response to Michael Zuckert (January 28, 2013)
As I have been at pains to point out, "self-ownership" is not a basis of libertarianism. It simply is one of the several ways of stating it, and nothing else. Since Hobbes is a libertarian in moral principle -- his First Law of Nature is, precisely, the nonaggression principle, as his deductions from it make clear, tabling, as usual, the strictly political arguments -- he does "arrive at" the self-ownership in question, though he doesn't call it that.
Hobbes's "right of nature," as I have also pointed out, is not and cannot be a right, a term he carefully defines in its proper moral connotation. For each to have a "right" "even to another man's body" is for nobody to have any rights at all. What there is, is the "liberty" of nature, which as Hobbes says gets us into nothing but big trouble. Rational people, therefore, go by -- agree to -- his Laws of Nature: "willing, when others are so too, as far-forth, as for Peace, and defence of himself he shall think it necessary, to lay down this right to all things; and be contented with so much liberty against other men, as he would allow other men against himself." He calls it a "right" but what it is, in his own account, is and can only be a liberty, and in no way a right. Rights entail duties; liberties, as such, do not.
Hobbes indeed acknowledges, as Michael points out, that the law of nature is "not really a law and not really natural as Hobbes tells us." But Hobbes didn't take Philosophy 100. His Laws of Nature are moral, not civil or legislated, and they are natural in the only important sense, which is that they are based, as Hobbes says, on the nature of man, and so long as that nature remains roughly as it is, they are, as he says, "eternal and immutable." But the aspect of man's nature that they are based on is (practical) rationality, given our various needs and desires and bodily limitations. Seeing our situations and predicaments, we see the need for the Law(s) of Nature.
I am sorry not to have seen Michael's books that he refers to, and will hope to have time to peruse them one day!
ADDITIONAL READING
Online Resources
We have works by the following authors:
Life & Times of John Locke
Essays & Annotated Reading Lists
Other Resources:
Recommended Reading on Locke and Property.
About the Authors
Additional Material on Locke and his Political and Economic Thought
---
Copyright and Fair Use Statement
"Liberty Matters" is the copyright of Liberty Fund, Inc. This material is put on line to further the educational goals of Liberty Fund, Inc. These essays and responses may be quoted and otherwise used under "fair use" provisions for educational and academic purposes. To reprint these essays in course booklets requires the prior permission of Liberty Fund, Inc. Please contact oll@libertyfund.org if you have any questions.