Commerce Defended (1808)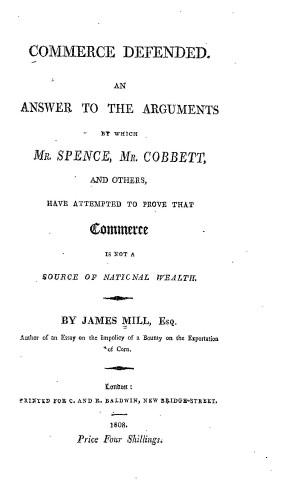 This is a critique of both the idea that only agriculture is truly a productive activity and government war-time policy which resulted in rising food prices and taxes which had a deleterious impact on the poor.
Commerce Defended. An Answer to the Arguments by which Mr. Spence, Mr. Cobbett, and Others, have attempted to Prove that Commerce is not a source of National Wealth (London: C. and R. Baldwin, 1808).
Copyright:
The text is in the public domain.
Formats:
Table of Contents