History on Film: Sifting Through the Past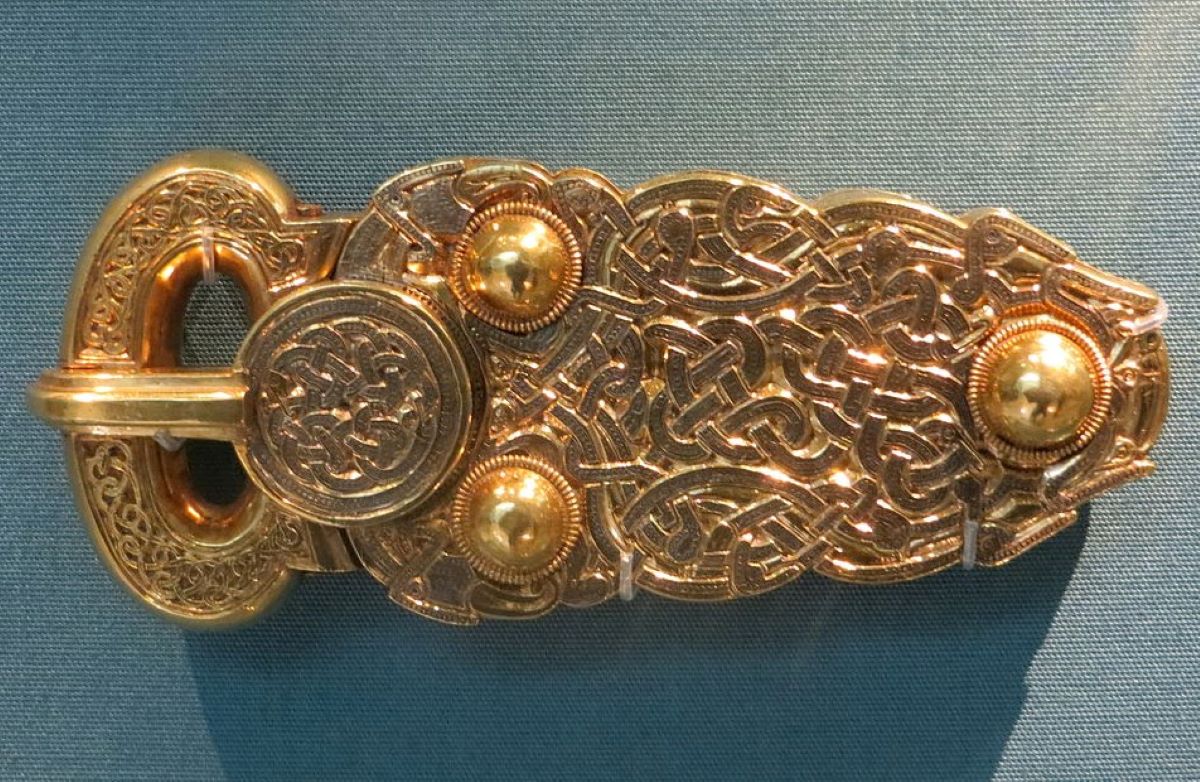 Basil Brown: Is that why you want to dig, Mrs. Pretty? Tales of buried treasure?
Edith Pretty: My interest in archaeology began like yours, when I was scarcely old enough to hold a trowel. My childhood home was built on a Cistercian convent. I helped my father excavate the apse.
Basil Brown: That speaks, don't it? The past.
--The Dig (2021)

"I need to find a new place to search. All we pull up these days is litter and ring pulls. This is the land of the Saxons. I want to discover where they buried their warriors and their kings.

--The Detectorists, Episode One, Season One, (2014)
Ever since I fell in love with Indiana Jones at an impressionable age, I've loved stories about archaeology and archaeologists. The exotic locales, the promise of great discoveries, the opportunity to literally touch the past, all of it was entrancing. So the recent Netflix movie
The Dig
about the
1938 Sutton Hoo excavation
was guaranteed to be at the top of my queue. 
The Dig is a quiet film that, for me, captures both the tedium and the excitement of archeology. There are endless scenes of endless digging that turns up nothing but dirt. There is endless English rain that undoes much of that digging. There is despair. And finally, there is discovery. And not just discovery, but possibly the single greatest archaeological discovery in England. It is a triumph.
And it's precisely the kind of triumph that the characters in the BBC series
The Detectorists
are longing for. One a hapless dreamer, the other a hapless history student, Lance and Andy spend their days wielding metal detectors in hopes of unearthing the next Sutton Hoo. Instead, they find pull tabs from beer cans, small change, and an endless supply of buttons. Given permission to dig on Larry Bishop's land, they fend off fellow detectorists in hope of finally making a big score.
Season one ends with the two detectorists digging up yet another beer can tab, while the camera pulls slowly away and reveals to us that, underneath their feet, left undiscovered, is a horde of Saxon treasure. 
While later seasons see more success for our detectorists, season one is a clear reminder that sifting through the past is a tricky endeavor.
It would be idle to assume that after four centuries of humanism everything had been learned from the ancient world, all experiences and data had been utilized, and there were no longer anything to be gained there, so that one could content oneself with a knowledge of more modern times or, possibly, make a pitying or reluctant study of the Middle Ages and spend the time saved on more useful things. ...we must not seal ourselves off from anything past, we must leave no gaps; only the whole speaks to us, in all centuries that have left us records.
Movies and shows like The Dig and The Detectorists speak to the continued wisdom of Burckhardt's observation and the continued desire of the 21st century to reach out to the past, to "leave no gaps" and to listen to it speaking to us. 
It's what The Reading Room is for.