Miracles: From the Liberty Fund Rare Book Room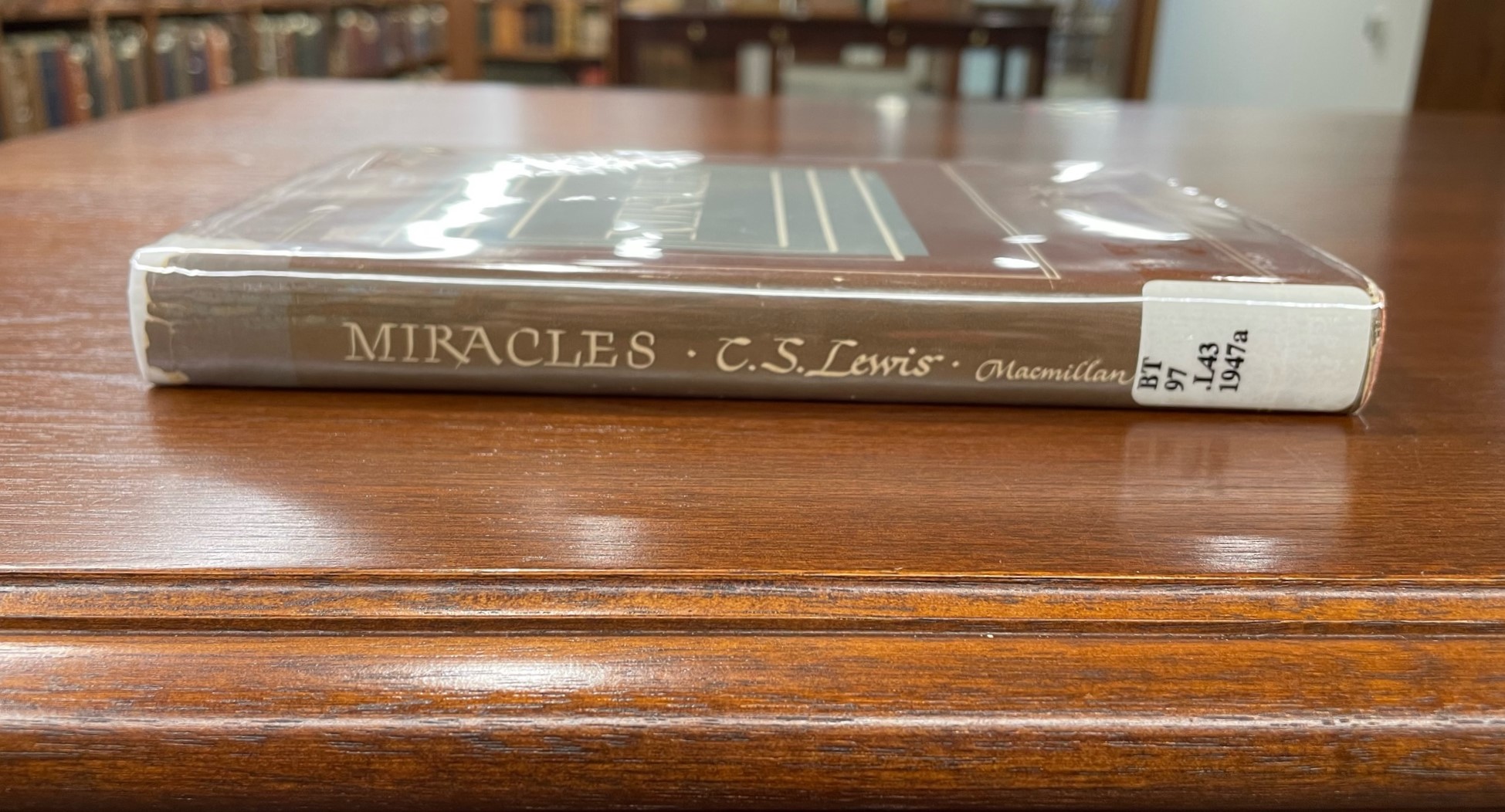 The concurrence of Ramadan, Pesach, and Easter sent me to the Liberty Fund archives to see if I could find an appropriate book title to highlight this week. Goodrich's collection did not disappoint. 
The binding here is not particularly of note, though I do enjoy the intersecting legs of the R and the A in the title. 

More notable, by far, is the gentle humor and sharp observation contained within the text in observations like these:


"For Reason knows that she cannot work without materials. When it becomes clear that you cannot find out by reasoning whether the cat is in the linen-cupboard, it is Reason herself who whispers, 'Go and look. This is not my job: it is a matter for the senses'. So here. The materials for correcting our abstract conception of God cannot be supplied by Reason: she will be the first to tell you to go and try experience—'Oh, taste and see!"
And, especially for the Reading Room audience, Goodrich's copy is notable for the letter I found folded inside it. Written to Goodrich by Leonard Read, the legendary founder of FEE, the note was a follow up to phone conversation from the previous day. (Goodrich was famed for long and complicated phone conversations. He was inclined to call friends at any hour of the day or night and ask what they thought of Aristotle's arguments about rhetoric, for example.) This note may have followed on one such late night call.
Read writes to correct a C.S Lewis title he had recommended to Goodrich, to mention that he's looked into, and ordered, a book that Goodrich recommended to him....and to keep him apprised of his curling score. With the now-correct title of the C.S Lewis book in hand, Goodrich clearly obtained a copy quickly and tucked this letter inside it to remember who had suggested it. And it remains here to this day, a testament to their friendship and to the shared history of two foundations.