Carol McNamara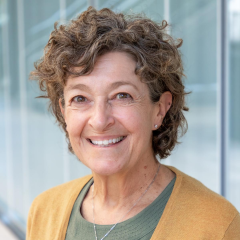 b. ????
Nationality: American
Historical Period: The 20th Century and Beyond
Carol McNamara is the director of the Great Hearts Institute for Classical Education. She previously served as senior director at the Center for Constitutional Design at the Sandra Day O'Connor College of Law at Arizona State University. Prior to joining the law school, she served as the inaugural associate director for public programs for the School of Civic and Economic Thought and Leadership also at Arizona State University, and the founding director of the Governor Olene Walker Institute of Politics and Public Service at Weber State University in Utah. In each of these roles, Carol created programming and events that served the mission of the institutions and invited the university and broader community to engage in conversations about the pressing issues confronting us today on campus and in American society.
Carol holds a PhD in Politics from Boston College. She has taught classical political philosophy, politics, and literature. Her teaching and research focuses on politics and literature and ancient Greek political thought. Her publications include articles on Shakespeare's politics, Xenophon's Socrates, Civic Education, the thought of Tom Wolfe, as well as edited volumes on "Renewing America's Civic Compact," Free Speech and Intellectual Diversity in Higher Education," "Citizenship and Civic Leadership in America," and "The Obama Presidency in the Constitutional Order."
In The Reading Room: