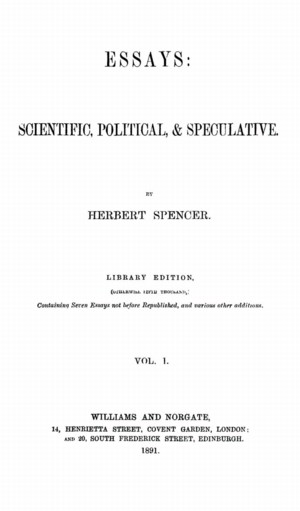 Essays: Scientific, Political and Speculative, 3 vols. (1891)
A three volume collection of Spencer's essays which cover political philosophy, sociology, science, and current affairs.
Essays: Scientific, Political, and Speculative. Library Edition, containing Seven Essays not before republished, and various other Additions (London: Williams and Norgate, 1891). 3 Vols.
Copyright:
The text is in the public domain.