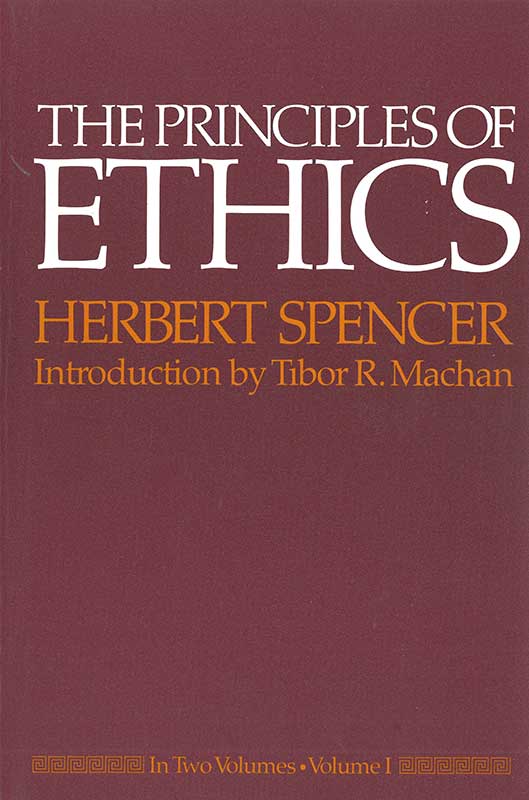 The Principles of Ethics, 2 vols. (1879) (LF ed.)
A two volume work which Spencer considered to be his finest work. In volume I he covers the data of ethics, the inductions of ethics, and the ethics of individual life. In the second volume he covers the ethics of social life (or justice), negative beneficence, positive beneficence, and a number of topics in several appendices (such as Kant's theory of rights, land ownership, and animal rights).
Read the Liberty Classic on this title from Econlib.
The Principles of Ethics, introduction by Tibor R. Machan (Indianapolis: LibertyClassics, 1978). 2 vols.
Copyright:
The copyright to this edition, in both print and electronic forms, is held by Liberty Fund, Inc.