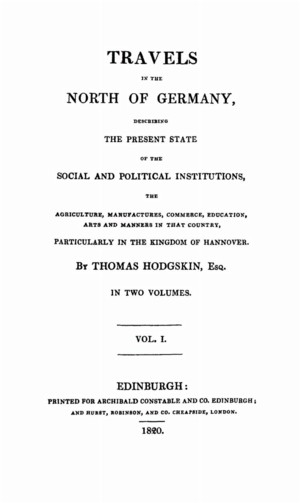 Travels in the North of Germany, 2 vols.
A two volume work in which Hodgskin describes in great detail the economic, political, legal, and social conditions he observed in his travels across northern Germany.
Travels in the North of Germany, describing the Present State of the Social and Political Institutions, the Agriculture, Manufactures, Commerce, Education, Arts and Manners in that Country, particularly in the Kingdom of Hannover, 2 vols. (Edinburgh: Archibald Constable, 1820).
Copyright:
The text is in the public domain.