Two Readings of Sinclair Lewis' It Can't Happen Here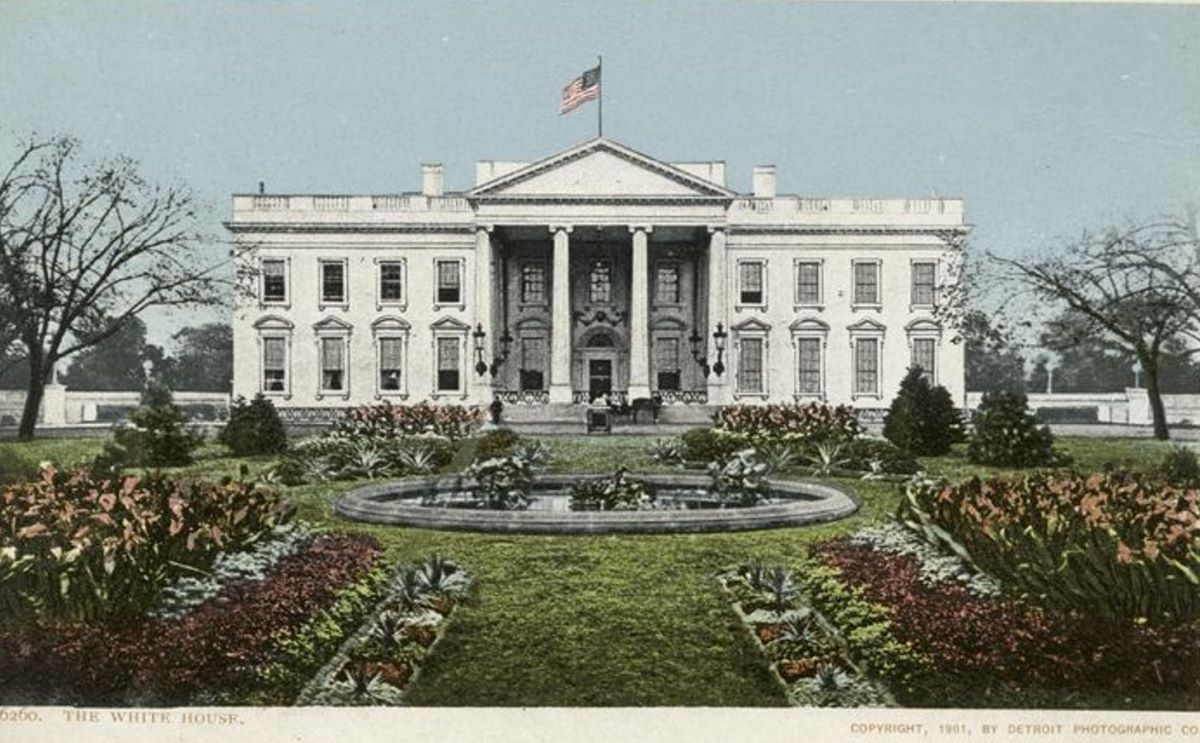 The presidential election of 2016 rekindled interest in Sinclair Lewis' prophetic 1935 novel,
It Can't Happen Here
. (2014, henceforth
ICHH)
One hard question about
It Can't Happen Here
is, what exactly is the
It
that Lewis anticipated and feared? Was
It
the reign of a Huey Long or a Donald Trump, a Francisco Franco or a Hugo Chavez, an Adolf Hitler or a Joseph Stalin? What sorts of political regimes were rejected by the political philosophy conveyed at least implicitly by Lewis in
It Can't Happen Here
?
My interest in this question has been triggered by the treatment of Lewis in Timothy Sandefur's recent study,
Freedom's Furies
. (2022, henceforth
FF
) Sandefur's book is a terrific, rich, informative, and insightful account of the personal relationships and ideological interactions among Isabel Paterson, Rose Wilder Lane, and Ayn Rand. One of the most interesting features of Sandefur's book is his treatment of the reactions of these authors to American naturalist fiction of the 1920s and 1930s – especially to the novels of Sinclair Lewis.
The common reading of the political message of Lewis' It Can't Happen Here is that it is a warning about fascism or at most about fascism plus Moscow-directed communism. In contrast, Sandefur credits Lewis with a wide-ranging condemnation of authoritarianism – whether that authoritarianism be of the right or the left. In Part I of this entry, I will identify the grounds on which Sandefur's thesis rests and the reasons for not placing much weight on these grounds. In Part II, I turn to textual evidence concerning what sort of regimes, if any, Lewis condemns beyond fascist and Soviet-imposed authoritarianism. As we shall see, Lewis does extend his list of unacceptable regimes beyond fascism and Moscow-directed communism. However, Lewis' expansion of the standard list of unacceptable regimes is radically different from the expansion that Sandefur postulates.


In It Can't Happen Here, It comes to America through the election in 1936 of the popularist, share-the-wealth, corporatist, Democratic candidate Berzelius Windrip. Having captured the Democratic nomination, Windrip beats Franklin Roosevelt who seeks re-election under the banner of the short-lived Jeffersonian party and Walt Trowbridge, the Republican candidate. Lewis' portrayal of Windrip is largely based on (the recently assassinated) Huey Long, though Windrip is probably quicker to betray those hoping for a share of the wealth and quicker to ally himself with a menagerie of economic cronies  than Long would have been, had he lived to be elected. The novel centers on the trials and tribulations of small-town Vermont newspaperman Doremus Jessup and his family, friends, and neighbors as they seek to adapt to life under or find ways to resist an increasingly thuggish, kleptomaniacal, and murderous regime.


Sandefur's Randian Reading


Sandefur cites an extraordinary 1936 fan letter that Ayn Rand wrote to Lewis. (FF 438 n.81) In it, Rand proclaims that It Can't Happen Here is "the greatest book of the century." She describes Lewis as "the only living mind I've heard, the best god of the very religious atheist that I am, the best hero of an embittered and incurable hero worshipper who believes in nothing on earth except heroes." (FF 172) Clearly Rand is deeply moved by Lewis' presentation of the Windrip regime which (in Sandefur's words) reveals "the way modern tyranny disguises its essential violence beneath platitudes." (FF 172) It is equally clear that Rand takes Lewis to be a principled opponent of all anti-individualist, statist doctrines. I surmise that, since Sandefur is a great admirer of Rand, he is eager to share and support Rand's view that It Can't Happen Here challenges all modern statist regimes.


One key argument that Sandefur makes for the Randian reading of Lewis' stance is that, to a significant degree, Windrip represents both Long and FDR. Windrip's regime reflects Long's promises and Roosevelt's actual policies. In support of this argument Sandefur provides a critical account of the tyrannical character of many New Deal policies. (FF 120-135) Yet, while Rand certainly viewed Roosevelt and the New Deal in this way, it is far from clear that Lewis himself thought that the Roosevelt regime foreshadowed It Can't Happen Here. In the novel, Roosevelt's first term is not cast as a prelude to Winfrip's rule. Moreover, in the novel Roosevelt's followers take Windrip's capture of the Democratic nomination as a deep betrayal of that party's history.


Freedom's Furies provides a striking account of how agencies within the New Deal sought ideological control over artists, writers, and playwrights. One of these agencies was the Federal Theatre Project. (FF 149-151) Yet, far from denouncing the FTP, Lewis himself created a theatrical version of It Can't Happen Here for the Project. That play turned out to be "the FTP's most successful production." (FF 159)


In support of the contention that Lewis aimed his critique at both Long and Roosevelt, Sandefur reminds us that during the mid-1930s, Lewis' wife Dorothy Thompson was a vocal critic of Roosevelt's policies. However, this does not justify the conclusion that Lewis presented Windrip as an amalgam of Long and Roosevelt. Thompson may have strengthened Lewis' distaste for home-grown and foreign fascism. Still, it is unlikely that Lewis grasped the important and deep parallels between Long and Roosevelt. (ICHH 384-386) 


The final element in Sandefur's case for construing Lewis as a critic of a wide range of statist standpoints is a report about Lewis' conduct at a dinner organized to celebrate the publication of It Can't Happen Here. After introductory speeches, a drunken Lewis came to the podium to decry the celebrants. "I don't believe any of you have read the book. If you had, you would have seen I was telling all of you to go to hell." (FF 157)


Unfortunately, this is not good evidence for the Rand-Sandefur reading of the novel's political message. The dinner was organized by the League of American Writers, which Sandefur himself associates with the Communist Party and describes as being devoted to "helping to accelerate the destruction of capitalism and the establishment of a workers' government." (FF 149-150) Thus, Lewis' anger at his audience cannot be interpreted as a broad denunciation of the socialist left or of modern tyrannies. Isabel Paterson's comment about Lewis's remark is telling. As Sandefur reports, she said, "[Lewis'] meaning was that they could all go and sit on a tack, Facisti, Communists, or what have you." (FF 157) That "what have you" indicates that Paterson had searched for some doctrine beyond Fascism and Communism to include among those denounced by Lewis and could only come up with "what have you."


I conclude that Sandefur's specific arguments for what I have called the Rand-Sandefur reading of It Can't Happen Here are weak. Thus, one can only adopt that reading if it is strongly supported in the text of the novel. As we shall see in "The Dogma of It Can't Happen Here: Part II," just the opposite is the case.



(The second part of this article will appear on 3/30)