OLL's January Birthday: Lord Acton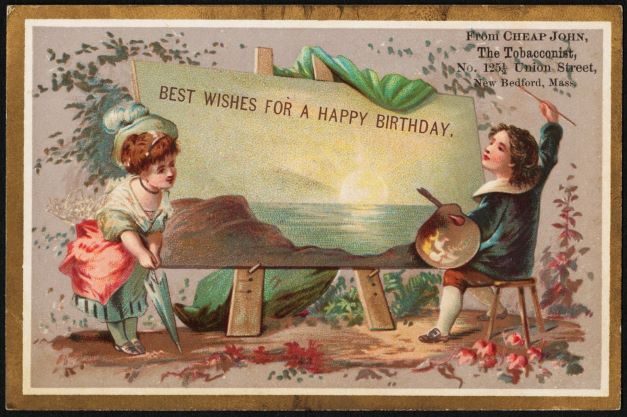 This January's Birthday essay honors
John Emerich Edward Dalberg Acton, 1st Baron Acton of Aldenham, 8th Baronet, more commonly known simply as Lord Acton.
His writings and lectures as a liberal, Catholic historian were tremendously influential at the time and established a legacy that continues to this day.  
Although his family's ancestral estate was in Aldenham, Shropshire, Lord Acton was born in Naples, capital of the Kingdom of the Two Sicilies, where his father, Sir Ferdinand Richard Edward Acton (1801–37) was a government official.  His mother, Marie Louise Pelline von Dalberg (1813-1860), came from an important German noble family.  After the death of her husband, she married the Liberal politician and stateman Lord Granville in 1840.  Young John Emerich thus grew up in a Catholic, aristocratic, cosmopolitan household, which was also strongly connected to the British Liberal establishment.  Speaking English, German, and Italian from a young age, John Emerich received an excellent early education, which he continued at Oscott College in Warwickshire followed, in 1848, by study at the University of Edinburgh.  Denied entry to Cambridge because of his Catholicism, he went instead (in 1850) to Munich where he studied with the famous German Catholic historian Johann Josef Ignaz von Döllinger. This was a major turning point in John Emerich's life for both professional and personal reasons. His decision to move to Munich was, in part, due to the presence there of relatives of his mother, the aristocratic German family of Arco-Valley, with whom he became very close. Dr. Döllinger, for his part, trained the future Lord Acton in the latest developments in the German historical method, which influenced the rest of his career as a historian. Döllinger's other major influence on the young Acton was his liberal Catholic orientation, which strengthened and deepened Acton's own proclivities.  


Acton returned to England in 1858 and settled in his family's country house in Aldenham, Shropshire. A year later he was elected to the House of Commons as a Liberal, a seat he would hold until 1865. While his career as an M.P. was undistinguished, he became, helped by his step-father's contacts and influence, an admirer and confidante to Prime Minister Gladstone. In the meantime, in 1865, Acton married his cousin, Marie von Arco-Valley (1841-1923), whom he had met many years ago in Bavaria, with whom he would have six children.


During the 1860s, Acton was also busy pursing his historical interests. Much of his work during this period went on in his capacity as editor of the Catholic magazine, The Rambler, which he took on in 1859, but the Catholic hierarchy forced him out in 1864, objecting to his scientific approach to history and his liberalism (both of which he inherited from Döllinger). He wrapped the decade with Queen Victoria elevating him to the peerage (on Gladstone's recommendation) as Baron Acton in 1869.


The following year, he and his old mentor Döllinger became deeply engaged in the work of the First Vatican Council, particularly in their (ultimately unsuccessful) arguments against the proposed doctrine of papal infallibility. Once again, his liberal orientation, and his determination that historians have a duty to judge the actions of the powerful (including, for example, Popes), led him into serious problems with the Church, and he narrowly avoided excommunication.  It was in this context that he carried out his
famous correspondence with Bishop Creighton
in 1887 in which he wrote about
the corrupting nature of power.
The commotion surrounding his opposition to the First Vatican Council finally died down by around 1875, and Acton seems to have made a decision to withdraw from politics, secular and ecclesiastical, and instead focus on his historical studies and his family.  It was during this time that he wrote some of his most famous and enduring works, in particular
"The History of Freedom in Antiquity" and "The History of Freedom in Christianity"
(originally delivered as lectures in 1877 and published posthumously in 1907), the only parts of a projected
magnum opus
on "The History of Liberty."  Indeed, by this time Acton had developed one of his most enduring and important insights:  Human history is essentially the story of individual liberty or, more precisely, man's struggle for liberty.  
Over the next decades Acton continued to write book reviews, lectures, and essays and he helped found the
English Historical Review
in 1886. Cambridge University, which many years earlier had turned down his application, awarded him an honorary doctorate in 1888, and in 1895 he was appointed the prestigious Regius Professor of Modern History there.  While there, he delivered a series of
lectures on the French Revolution
, and began planning the
Cambridge Modern History
.
Lord Acton suffered a stroke in 1901, after which his physical condition declined quickly.  He died on June 19, 1902 at his wife's family estate in Tegernsee, Bavaria.  He was buried in the town's graveyard, though his exact resting place is unknown as his gravestone somehow disappeared.  


Lord Acton is a crucial figure in the intellectual history of Classical Liberalism, who simultaneously played a very important role in the development of the discipline of history. Influenced by German historians such as Döllinger and Leopold von Ranke, Acton transformed the writing of history from an elegant form of belles lettres, into rigorous, disciplined scholarship. Unlike the German Historians whom he so admired, however, Acton was also clear that part of the historian's job was to pass moral judgements on his subjects. Lord Acton's work, so bracing in its vision of the march of human liberty, and its willingness to condemn those who stood in its way, has challenged historians ever since then. The centrality in his work of individual freedom offers a bold and compelling organizational principle to professional historians and all those interested in liberal ideas.