Voltaire's A Philosophical Dictionary: From the Liberty Fund Rare Book Room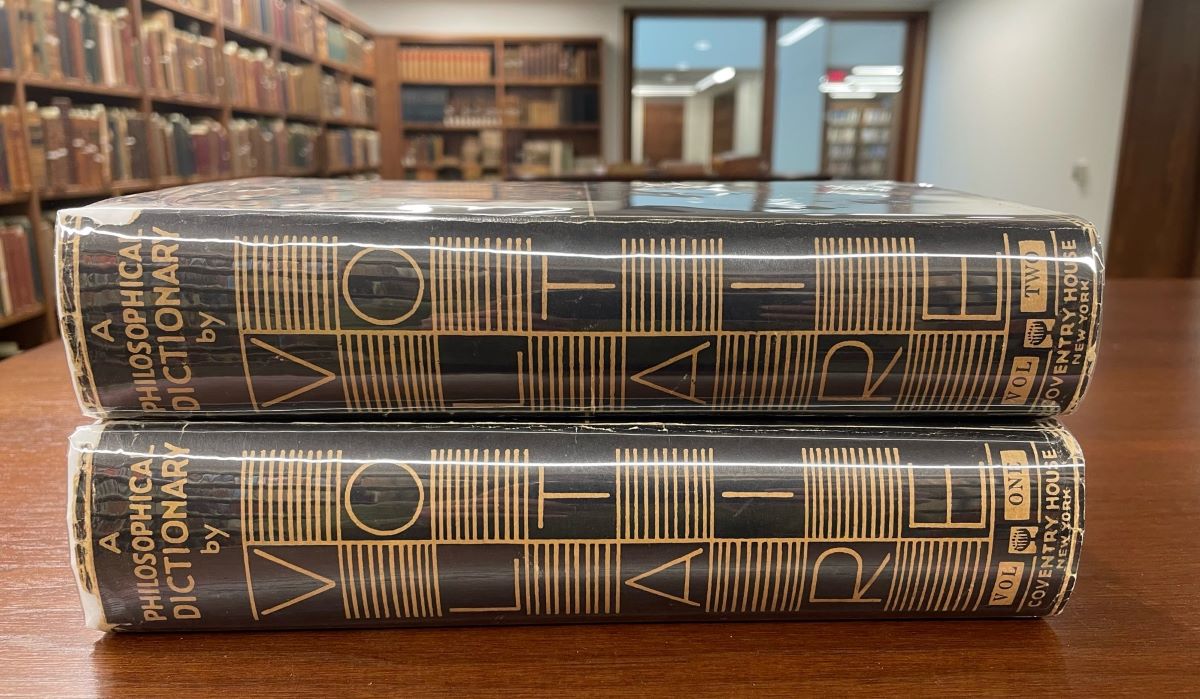 I pulled Pierre Goodrich's copy of Voltaire's
Philosophical Dictionary
off the shelves because of the glorious mid 20th century book design. The striking cream and black checkerboard is eye-catching and emphasizes the "marquee" quality of the author of the text.
The front cover takes the same approach. The book's somewhat lackluster title completely disappears in favor of a cleverly designed quartering of Voltaire's name that repeats the checkerboard theme from the spine, while working a variation on it.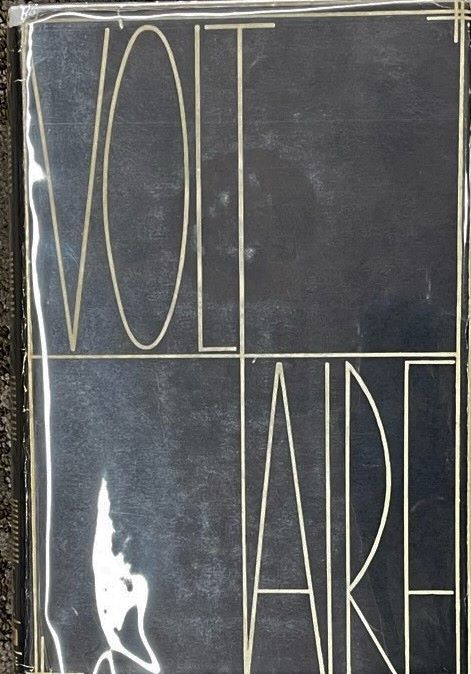 The title page then literally writes Voltaire's name over the top of the title of the text, and then underlines the whole with, yes, another iteration of Voltaire's name--this time in full. It's a charming bit of design that, to me, suggests very careful marketing on Coventry House's part. The title "A Philosophical Dictionary" isn't liable to make books leap off the shelves. But "Voltaire"? There's a name to conjure sales!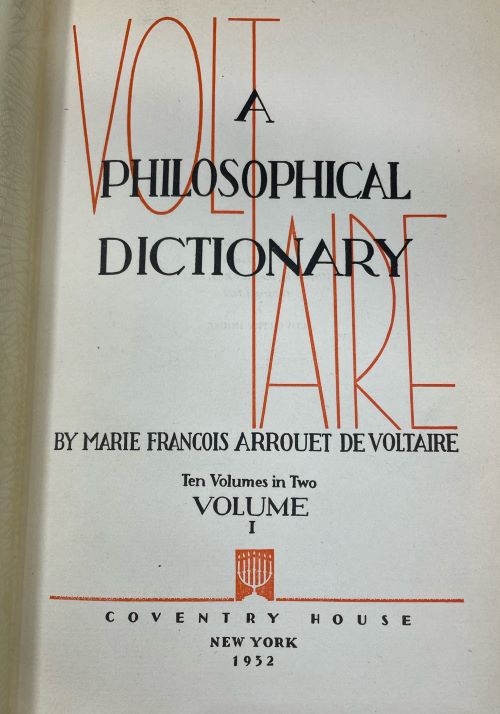 Inside, we find a helpful reading list from Pierre Goodrich. Labelled "Fourth Year Assignment," the list may record an assignment he had as a student or it may be a part of some later, life-long learning project or Great Books Club reading. Whatever the source of the reading list, the fairly large number of unchecked and (possibly) unread items on it may be of some comfort to those of us closing out the first week of the new year and discovering we are already always behind on our resolutions.