Three Scottish Writers You've Probably Never Heard Of But May Want To Discover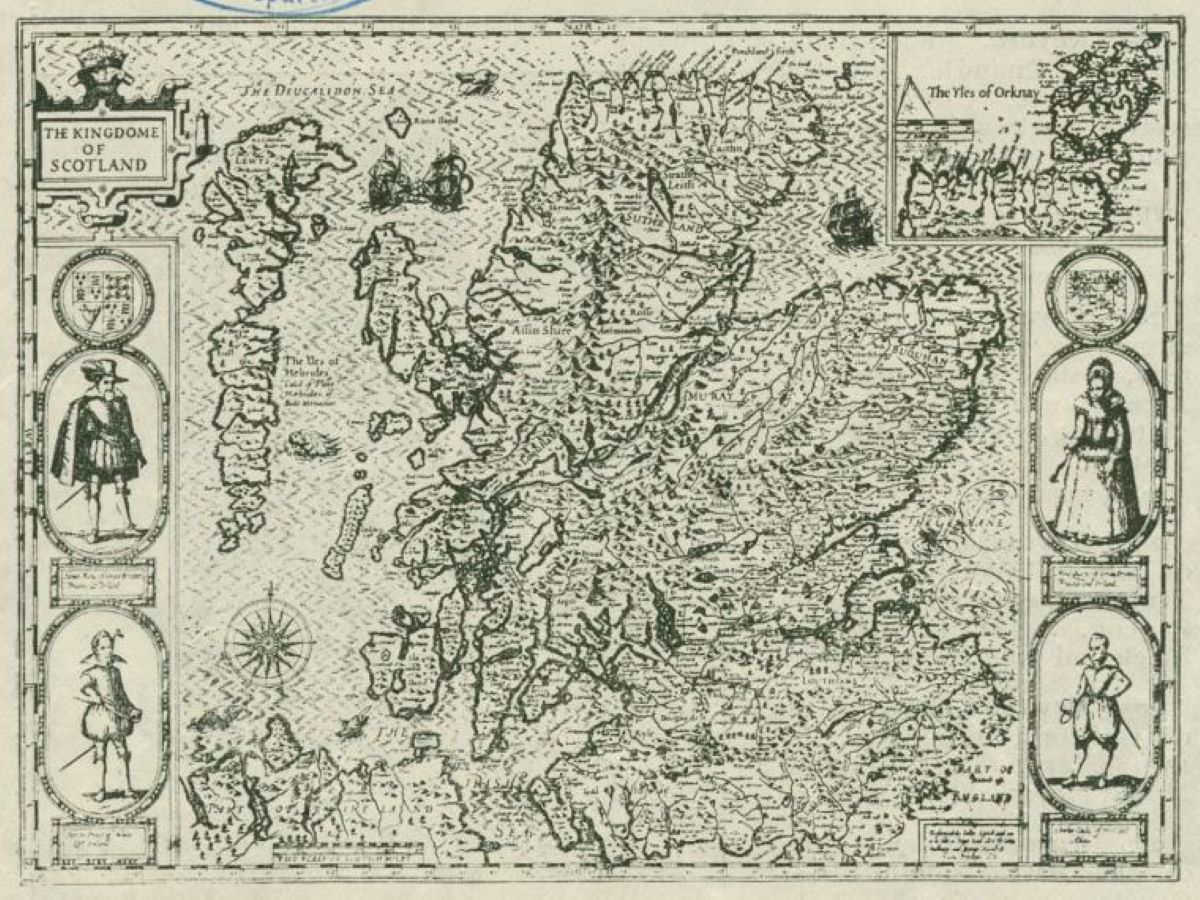 The Scottish Enlightenment
is a vital part of the history of liberty. The works of
Hutcheson
,
Carmichael
, and
Smith
are foundational to the discussion of a free society. But the Scottish conversation about liberty did not end in the 18th century. Here are three Scottish writers who engage with questions of liberty, education, and responsibility, and whose work is well worth exploring.
Mona Caird (1854-1932)

The emancipated New Woman of the British fin-de-siècle broke many taboos – she smoked, rode bicycles, went to university (most notoriously to Girton College, Cambridge), and became a career girl thanks to the almighty power of the typewriter. Most fictional New Women, however, were used by their authors to demonstrate that education and personal independence were only stepping stones to motherhood and the fulfilment of a woman's biological destiny. In contrast, Mona Caird argued that women should be free to ditch their unfulfilling domestic lives (including dull husband, annoying children, and demanding mother and siblings) and run off to Paris to become composers. Caird's own life – seemingly led without much worry about her husband or son, given that she spent much of her time in London while they were in the Scottish Borders – seems to have been a real-life interpretation of her fictional ideal. Caird came to public attention after stating in the Westminster Review that modern marriage was a failure. This was picked up by the Daily Telegraph during the silly season of 1888, which led to an outpouring of letters from the public. Caird continued to argue for women's rights, as well as pacifism and the rights of animals, well into the twentieth century.
Where to start:
The Daughters of Danaus
(1894) is Caird's best-known novel, and certainly the most New Woman-ly of her small oeuvre. It's available in a reprint edition as well as
on Project Gutenberg
.
The Wing of Azrael
(1889) was her breakout work; it's deliciously Gothic, and available in multiple critical editions.
Naomi Mitchison (1897-1999)
With a life encompassing two world wars and a slew of social upheavals – she was born in the final years of Queen Victoria's reign, and died during the second Clinton administration – Naomi Mitchison brought her keen insight to many key issues of the twentieth century. Although her formal education ended when she was twelve, as a member of a family of scientists and thinkers, she had scope to explore her interests. A novelist, poet, and diarist, she wrote over seventy books and innumerable articles while raising her five surviving children and supporting her husband, who was a post-war Member of Parliament. Mitchison was a fierce defender of personal liberty for women, including sexuality and birth control. In the 1930s, she travelled to the USSR, Vienna, and the United States, and in the 1960s she began to visit Botswana regularly to help develop the newly-independent country, with a particular interest in girls' education. Ursula K. LeGuin described Mitchison as "one of the great subversive thinkers and peaceable transgressors of the twentieth century".
Where to start: Her best-known novel, The Corn King and the Spring Queen (1931), is set in the pre-Christian past and focuses on myth and ritual. Her edited wartime journals, Among You Taking Notes (1985), provide a view of the war from a Scottish perspective as well as a good sense of her personality. Her revised biography, Jenni Calder's The Burning Glass (2019), offers a comprehensive overview of her life and writing.
Lewis Grassic Gibbon (1901-1935)
Criminally undervalued outside of Scotland, Gibbon (the pseudonym of James Leslie Mitchell, though he also published under his own name) wrote seventeen books in his short life, ranging from historical fiction to anthropology to science fiction to biography. His education was deliberately stunted, as children of crofters – farmers who worked small plots of tenured land – were not encouraged to study. At sixteen, Gibbon became a journalist, and later enlisted in both the Royal Army Service Corps and the RAF, which allowed him to travel. His politics were firmly leftwing from a young age, and some of his work explores whether Christian Socialism or Communism is the best direction for post-First World War Scotland. His best-known work, A Scots Quair, is a trilogy of novels about a young woman, Chris Guthrie, who grows up in rural Aberdeenshire. Chris is torn between her Scottish roots and her desire for an education. A vibrant character in her own right, Chris is also Gibbon's symbol of the challenges faced by both rural and urban Scotland, irrevocably affected by industrialisation and war.
Where to start:
Sunset Song
, the first book of the trilogy, is taught in Scottish schools and regularly performed on stage. In 2006, it was voted the most popular Scottish novel ever. (Don't let the language of the Prelude put you off!) Exploring Gibbon's other work is now simple, thanks to the
National Library of Scotland's digitized editions
.