Percy Bysshe Shelley on the new Constitution of Naples which he hoped would be "as a mirror to make … blind slaves see" (1820)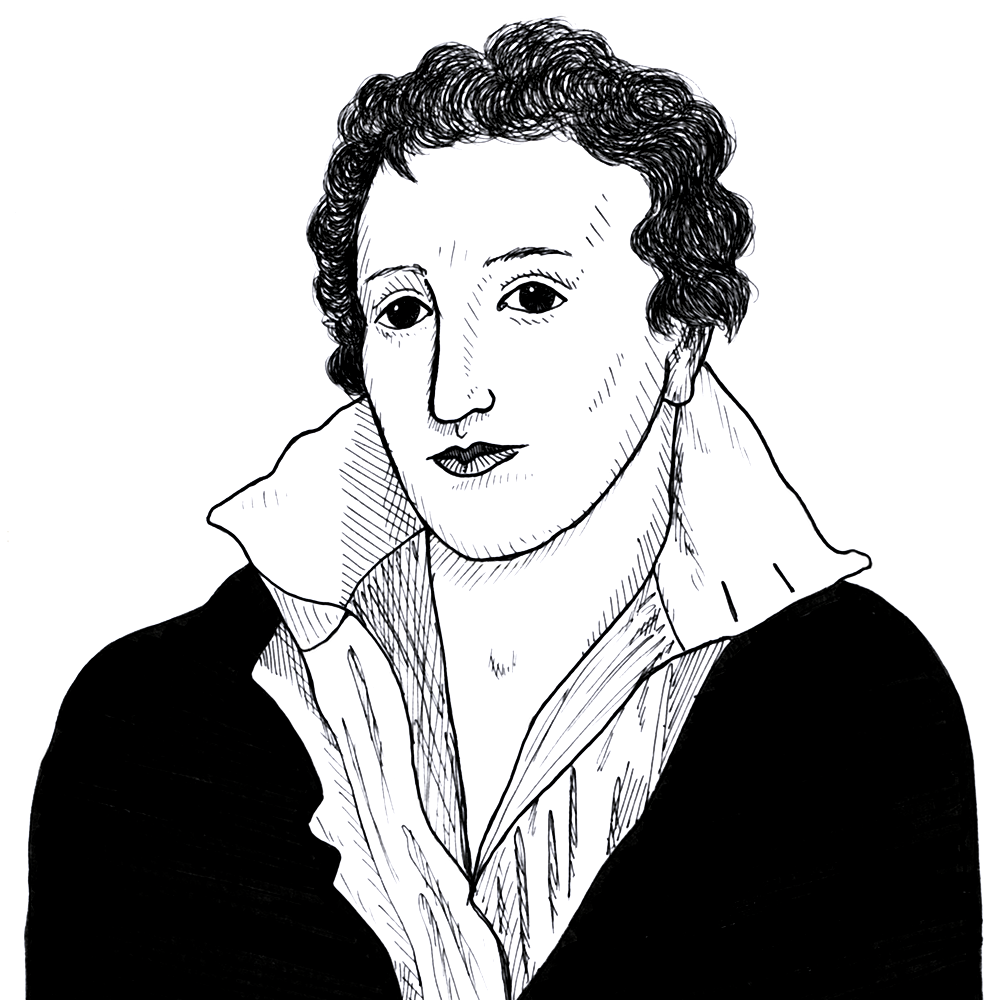 Found in Posthumous Poems (1824)
Percy Bysshe Shelley wrote "Ode to Naples (1820)" on hearing about the proclamation of a Constitutional Government at Naples:
ANTISRHE β. 2. From Freedom's form divine, From Nature's inmost shrine, Strip every impious gawd, rend Error veil by veil: O'er Ruin desolate, O'er Falsehood's fallen state Sit thou sublime, unawed; be the Destroyer pale! And equal laws be thine, And winged words let sail, Freighted with truth even from the throne of God: That wealth, surviving fate, Be thine.—All hail!
It's not often that a new constitution stimulates a poet to write a poem about it, but the liberty-loving and Italy-loving English romantic poet Percy Bysshe Shelley was so moved. He and Lord Byron were living in Italy in the late 1810s and early 1820s and together began a short-lived journal called The Liberal to promote their political and literary ideas. The early 1820s was a time of reform for liberal and republican ideas, whether it was in Naples, Greece (in its struggle for independence against the Ottoman Empire), or Latin America (Simon Bolivar against the Spanish Empire). This is the longest quotation in this collection because it is so unusual, so little known, and hard to determine what to leave out. Shelley tells us of the physical beauty of the city of Naples, its glorious heritage, its fall and subjection to foreign powers ("The Anarchs of the North lead forth their legions Like Chaos o'er creation, uncreating"), and now its apparent revival in a more liberty-loving time - "Thou which wert once, and then didst cease to be, Now art, and henceforth ever shalt be, free, If Hope, and Truth, and Justice can avail, Hail, hail, all hail!" It was Shelley's great hope that Naples and its new constitution might be a model for the world - "thy shield is as a mirror To make their blind slaves see".