Karl Marx on the necessary task the "bourgeoisie" was doing in putting an end to "feudal and patriarchal relations" (1848)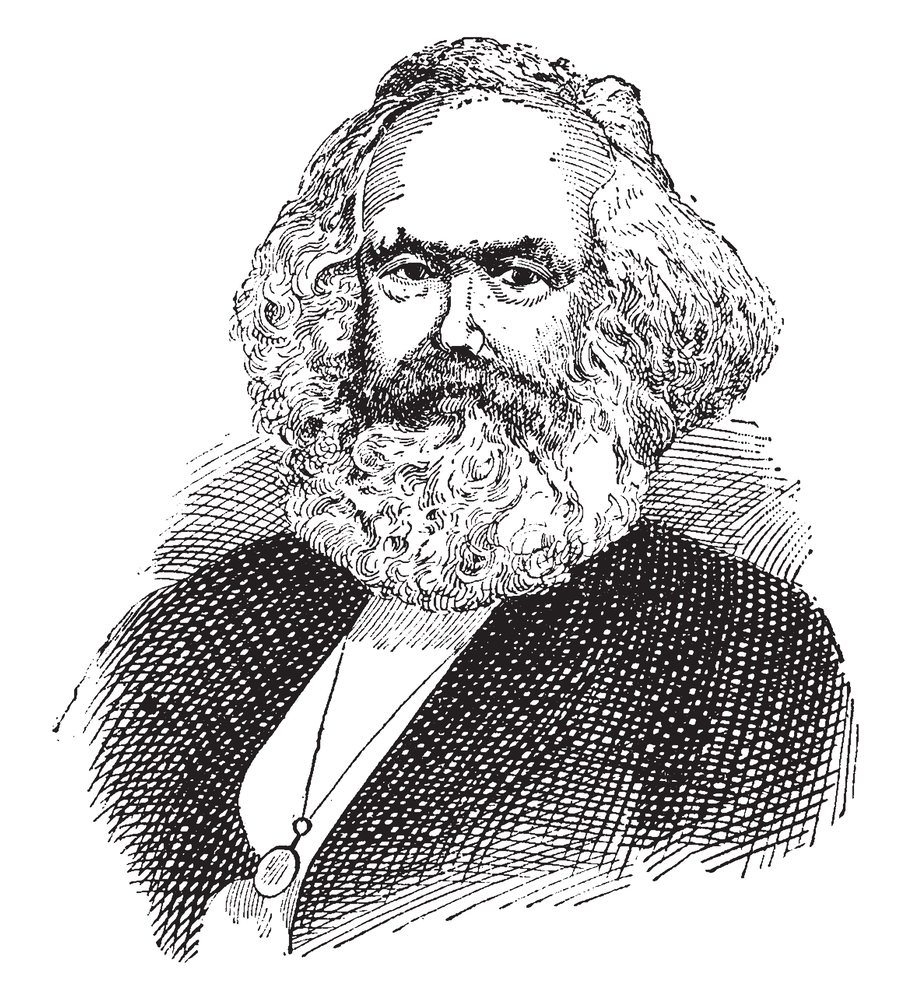 The German socialist Karl Marx (1818-1883) was a much better journalist than he was an economist. Here is an example from The Communist Manifesto (1848) on how "capitalism" freed many people by breaking the crippling bonds of feudal society and ushering in free trade and free markets:
The bourgeoisie, wherever it has got the upper hand, has put an end to all feudal, patriarchal, idyllic relations. It has pitilessly torn asunder the motley feudal ties that bound man to his "natural superiors", and has left remaining no other nexus between man and man than naked self-interest, than callous "cash payment". It has drowned the most heavenly ecstasies of religious fervour, of chivalrous enthusiasm, of philistine sentimentalism, in the icy water of egotistical calculation. It has resolved personal worth into exchange value, and in place of the numberless indefeasible chartered freedoms, has set up that single, unconscionable freedom – Free Trade. In one word, for exploitation, veiled by religious and political illusions, it has substituted naked, shameless, direct, brutal exploitation.
Marx was a much better journalist than he was an economist. Here is an example of his journalism from The Communist Manifesto which he and Engels wrote in late 1847 and began distributing in early 1848 in Paris during the February Revolution of 1848. Classical liberals would agree with him that "capitalism" freed many people by breaking the crippling bonds of feudal society and ushering in free trade and free markets, but not with his bitter denunciation of naked self-interest, the "cash payment", the icy water of egotistical calculation, exchange value, and "that single, unconscionable freedom – Free Trade." Nor would they agree with what he intended to replace capitalism once it had done the work of clearing out all the feudal debris. Part of the problem with dealing with Marxism is that Marx was in fact very reluctant to state exactly what would replace the cash nexus of brutal and egotistical "capitalism." The few comments we can find in his writings are sketchy and verge on the absurd, such as his claim in The German Ideology (1845-46) about the end of the division of labor which would enable "in communist society, where nobody has one exclusive sphere of activity but each can become accomplished in any branch he wishes, society regulates the general production and thus makes it possible for me to do one thing today and another tomorrow, to hunt in the morning, fish in the afternoon, rear cattle in the evening, criticise after dinner, just as I have a mind, without ever becoming hunter, fisherman, herdsman or critic."