Vindiciae Gallicae and Other Writings on the French Revolution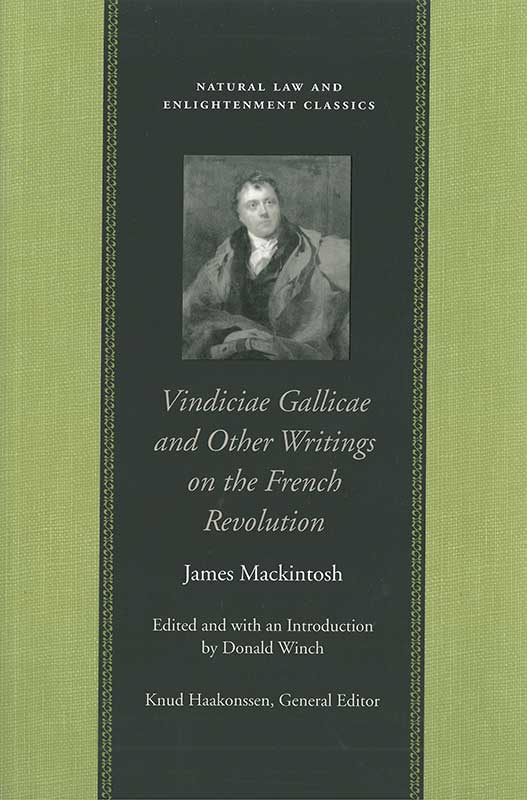 Vindiciae Gallicae was James Mackintosh's first major publication, a contribution to the debate begun by Edmund Burke's Reflections on the Revolution in France. The success of Mackintosh's defense of the French Revolution propelled him into the heart of London Whig circles. The turn of events in France following the September 1792 Massacres caused Mackintosh, along with other moderate Whigs, to revise his opinions and to move closer to Burke's position. A Discourse on the Law of Nature and Nations was the introduction to a popular course of public lectures at Lincoln's Inn in 1799 and 1800. These lectures provided Mackintosh with an opportunity to complete the evolution of his political thought by expounding the principles of a Scottish version of the science of natural jurisprudence dealing with "the rights and duties of men and of states," to announce his withdrawal of support for the French Revolution, and to criticize former allies on the radical wing of the reform movement. The Liberty Fund edition also includes Mackintosh's Letter to William Pitt, an attack on the prime minister, Pitt the Younger, for going back on his own record as a parliamentary reformer; and On the State of France in 1815, his reflections on the nature and causes of the French Revolution.
Vindiciae Gallicae and Other Writings on the French Revolution, edited and with an Introduction by Donald Winch (Indianapolis: Liberty Fund, 2006).
Copyright:
The copyright to this edition, in both print and electronic forms, is held by Liberty Fund, Inc.
Found in:
Quoted 2 times:
Formats:
| Format | Description | Size |
| --- | --- | --- |
| HTML | This version has been converted from the original text. Every effort has been taken to translate the unique features of the printed book into the HTML medium. | 1010 KB |
| LF Printer PDF | This text-based PDF was prepared by the typesetters of the LF book. | 2.05 MB |
Table of Contents