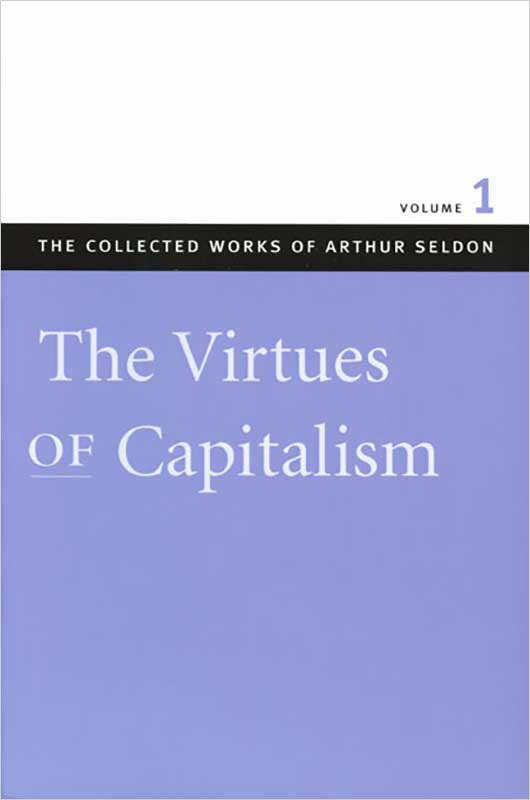 The Collected Works of Arthur Seldon, vol. 1 - The Virtues of Capitalism
The Virtues of Capitalism, lays the foundation of Seldon's views and theories of capitalism and its alternatives. The first part, Corrigible Capitalism; Incorrigible Socialism, was first published in 1980. It explains why, Seldon believes, "private enterprise is imperfect but redeemable," but the "state economy promises the earth, and ends in coercion to conceal its incurable failure." The second part, Capitalism, is widely considered to be Seldon's finest work. It covers a wide range of the classical liberal thought that inspired the movement toward free-market reforms in Great Britain and intellectually opposed the collectivist tide of socialism. For reasons of copyright, only "Part II: Capitalism" is available online.
The Collected Works of Arthur Seldon, 7 vols., ed. and with Introductions by Colin Robinson (Indianapolis: Liberty Fund, 2004-5). Vol. 1.
Copyright:
The copyright to this edition, in both print and electronic forms, is held by Liberty Fund, Inc.
Formats:

| Format | Description | Size |
| --- | --- | --- |
| LF Printer PDF | This text-based PDF was prepared by the typesetters of the LF book. | 1.69 MB |