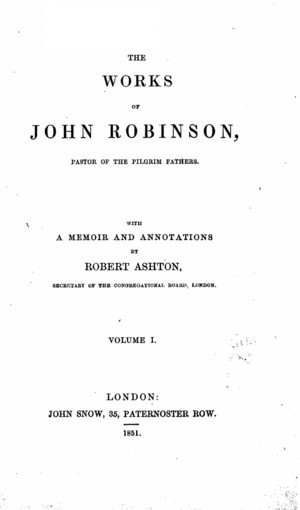 The Works of John Robinson 3 vols.
A 3 volume collection of this influential English Puritan minister's writings, including his A Justification of Separation from the Church of England.
The Works of John Robinson, Pastor of the Pilgrim Fathers, with a Memoir and Annotations by Robert Ashton, 3 vols (London: John Snow, 1851).
Copyright:
The text is in the public domain.