Christmas Tales From the Liberty Fund Rare Book Room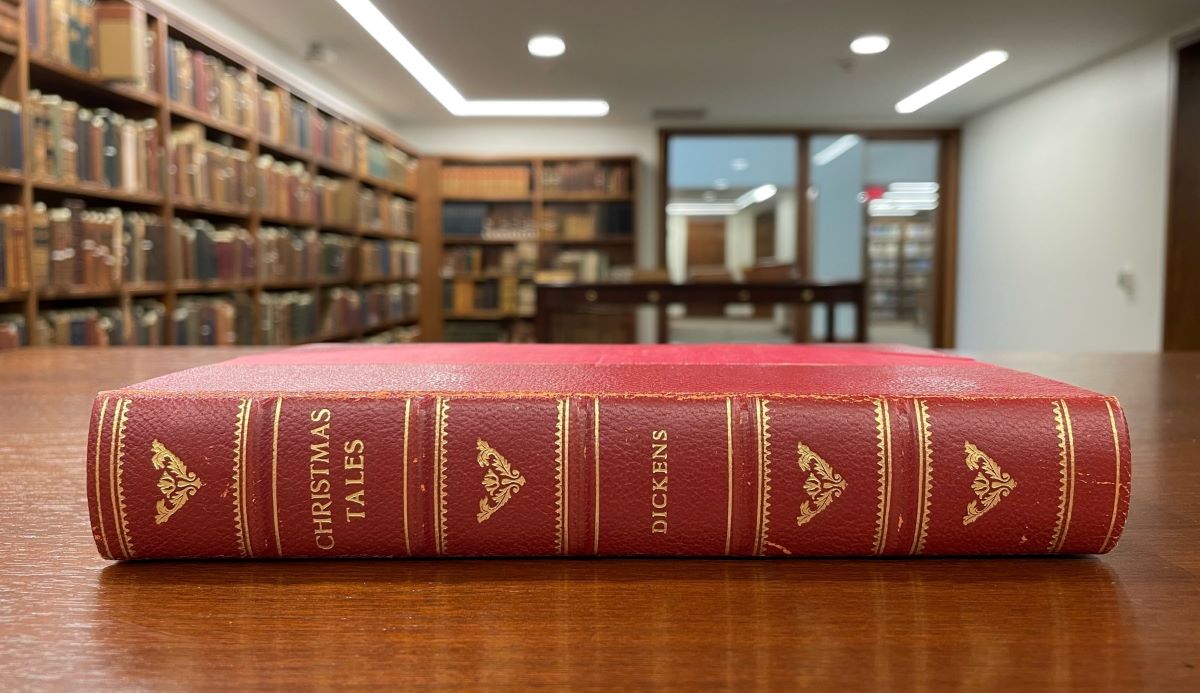 Aside from the Bible story, it would be hard to find a more traditional and beloved Christmas tale than Charles Dickens's
A Christmas Carol
, so it was no surprise to find a copy in Pierre Goodrich's book collection. The cheery red cover and gilding may not have been intended to give the book a holiday feel, but in late December, the book design reminds readers of a nicely wrapped gift.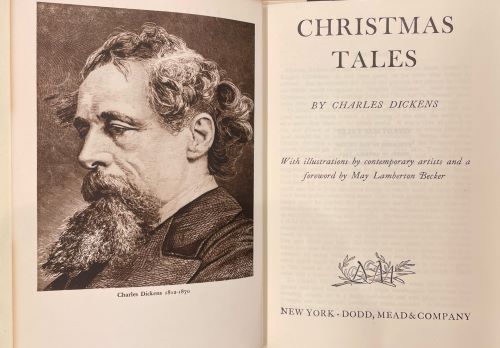 Inside, we find a brooding and Romantic portrait of Dickens and charming illustrations of familiar moments like (my favorite) the Fezziwig's Christmas ball.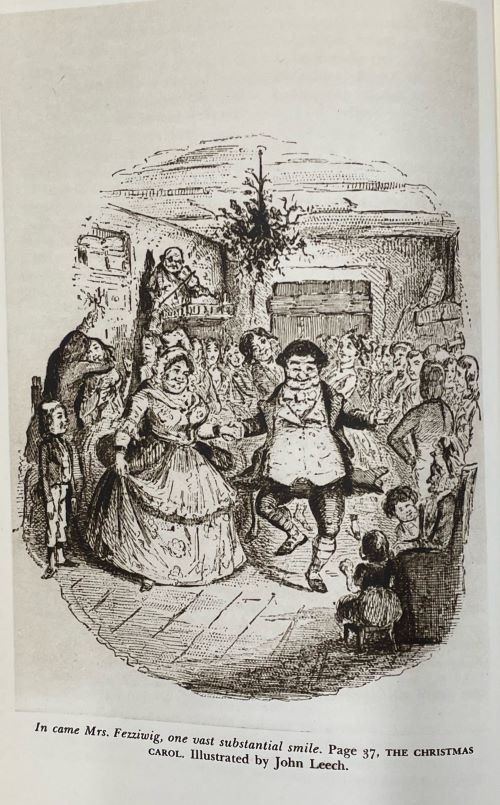 Given by Scrooge's first employer, back when Scrooge was a young man and an apprentice, the Fezziwig's ball serves to illustrate the joy that a good employer can share with his staff when he appreciates and enjoys them as people, not just as producers of work. 
"A small matter," said the Ghost, "to make these silly folks so full of gratitude."

"Small!" echoed Scrooge.

The Spirit signed to him to listen to the two apprentices, who were pouring out their hearts in praise of Fezziwig: and when he had done so, said,

"Why! Is it not? He has spent but a few pounds of your mortal money: three or four perhaps. Is that so much that he deserves this praise?"

"It isn't that," said Scrooge, heated by the remark, and speaking unconsciously like his former, not his latter, self. "It isn't that, Spirit. He has the power to render us happy or unhappy; to make our service light or burdensome; a pleasure or a toil. Say that his power lies in words and looks; in things so slight and insignificant that it is impossible to add and count 'em up: what then? The happiness he gives, is quite as great as if it cost a fortune."

As those who celebrate prepare for Christmas Eve, may this season of many holidays bring all our readers happiness that is quite as great as if it cost a fortune.