Judith Sargent Murray: A Woman Between Worlds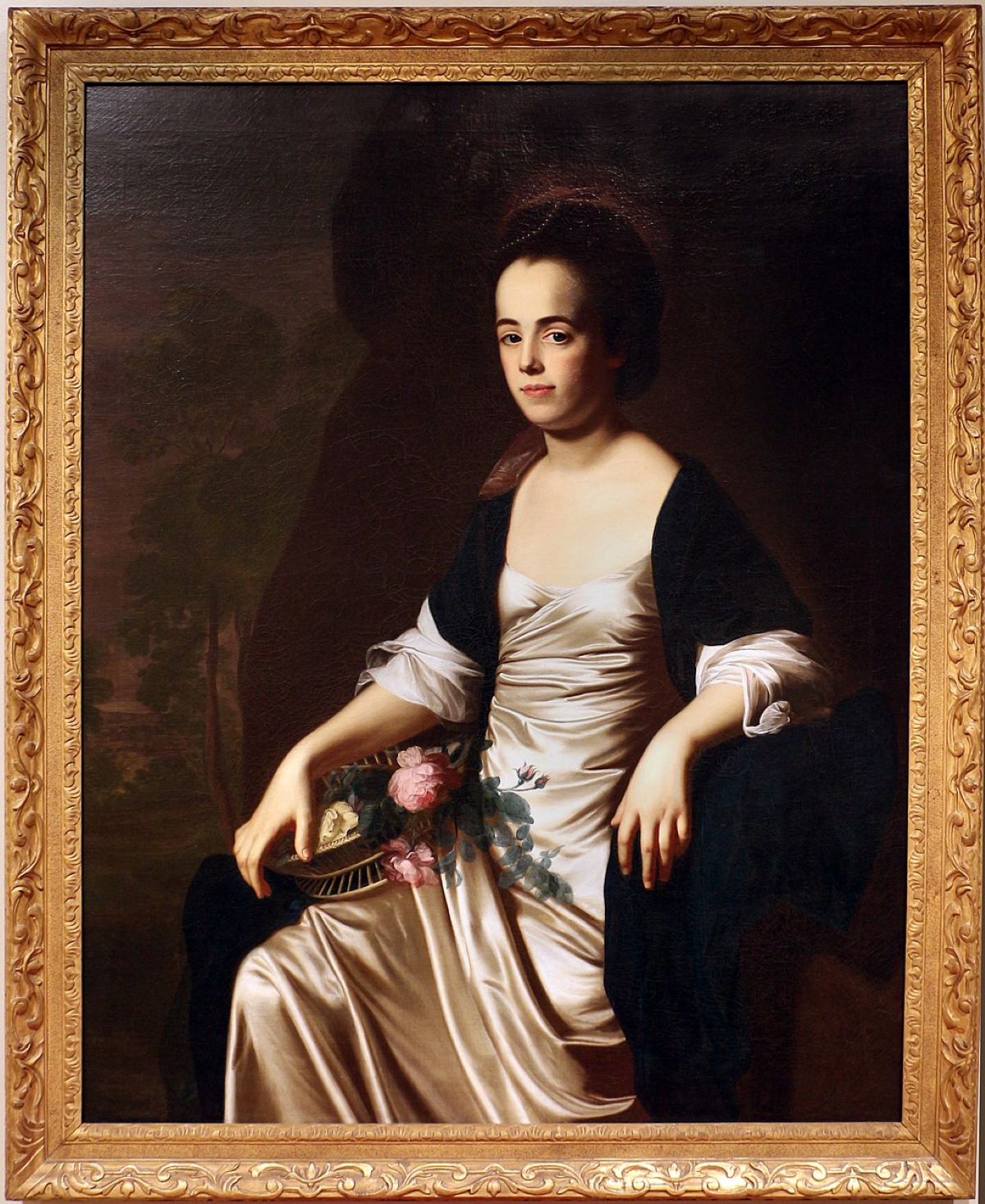 In 1792,
Mary Wollstonecraft
published her famous work
The Vindication of the Rights of Woman
. To this day, this work is considered one of the origin points of western feminism. While Wollstonecraft enjoys great continuing fame, few people know of the American woman who wrote a trailblazing treatise on sexual equality over a decade earlier in 1779 and published it 1790. Her name was Judith Sargent Murray, and she is a political thinker worthy of reconsideration within the context of the Founding era. While scholars of the Founding era often turn to the likes of
Abigail Adams
as an early American feminist, there is perhaps no better example than Murray, who herself asked, "Is the needle and the kitchen sufficient to employ the operations of a soul thus organized?"
Born in 1751 to a seafaring merchant and his wife, Judith Sargent was from her earliest days a strong personality. Her family was well-to-do and respected in her hometown of Gloucester, Massachusetts, and it provided its single son with the very best opportunities for education. When her brother squandered his opportunities, Judith was open with her resentment. Indeed, the existing correspondence from Murray's younger years reveal that she saw her brother's access to education as an acute injustice when she comparatively had to resign herself to the status of "untaught Muse." So, Judith Sargent undertook a self-taught education, driven by her voracious appetite for books. It was in her youth and in her own self-education that Judith encountered female thinkers like
Mary Wortley Montagu
and
Mary Astell
, who would begin to shape her understanding of the role of women in the political order. 
She married twice. Her first marriage, in 1769, was to a merchant named John Stevens, which spanned seventeen years and produced no children. Her second marriage, and the one of greatest importance to her writing, was to John Murray in 1788. Judith and John Murray had known each other for many years before they married. He was a controversial character who assisted in the founding of the Universalist church in America. While confirming traditional Calvinists beliefs ubiquitous in New England, such as original sin, predestination, total depravity, salvation through Christ, and trinitarianism, Murray and the Universalists also advanced notions of God as compassionate, of humans as spiritual (as opposed to corporeal) entities, of the spiritual unity of believers, and of temporal (as opposed to eternal) punishment for sins. The Sargent family and the Stevens family (of which Judith was a member when Murray and the Universalists arrived in Gloucester) were taken with this new religious movement, and the Sargents gave Murray land for the building of America's first Universalist church in 1780. Judith herself converted to Universalism in the late 1770s, and her relationship with John Murray remained close and potentially even somewhat romantic, culminating in their eventual marriage.
Judith published a little during her marriage to John Stevens, most notably her
Catechism
for the Universalist church, but it was in her relationship to John Murray and her conversion to Universalism that her thought developed the most, and after her marriage to Murray that her career as a writer reached its peak.
On the Equality of the Sexes
saw Judith merging her knowledge of women's literature from her childhood with her religious faith. Universalism implied equality; if all believers were one, then they must all be alike in dignity. As such, women were to be respected as the complete equals of men. Take this passage from
On the Equality of the Sexes
:
Yes, ye lordly, ye haughty sex, our souls are by nature equal to yours; the same breath of God animates, enlivens, and invigorates us; and that we are not fallen lower than yourselves, let those witness who have greatly towered above the various discouragements by which they have been so heavily oppressed…I dare confidently believe, that from the commencement of time to the present day, there hath been as many females, as males, who, by the mere force of natural powers, have merited the crown of applause; who thus unassisted, have sized the wreath of fame.
Her self-taught education had laid the foundation for the conviction her religious beliefs would confirm: women deserved political equality. She was the first American woman to write anything of this nature, and she wrote it with conviction and certainty. Judith Sargent Murray was a woman between worlds. She was a feminist who foresaw that the rolling stone of liberalism was headed toward sexual equality. She was a member of the first American sect to attempt to merge liberalism with Christianity. She was a pioneer who saw American destiny as extending beyond the Atlantic coasts. For these reasons, she is often lost in the crevasse between worlds. This fate does not befit her. She deserves the appreciation and study due to her status as America's first feminist. She is worthy of our consideration.