The Works of Machiavelli: From the Liberty Fund Rare Book Room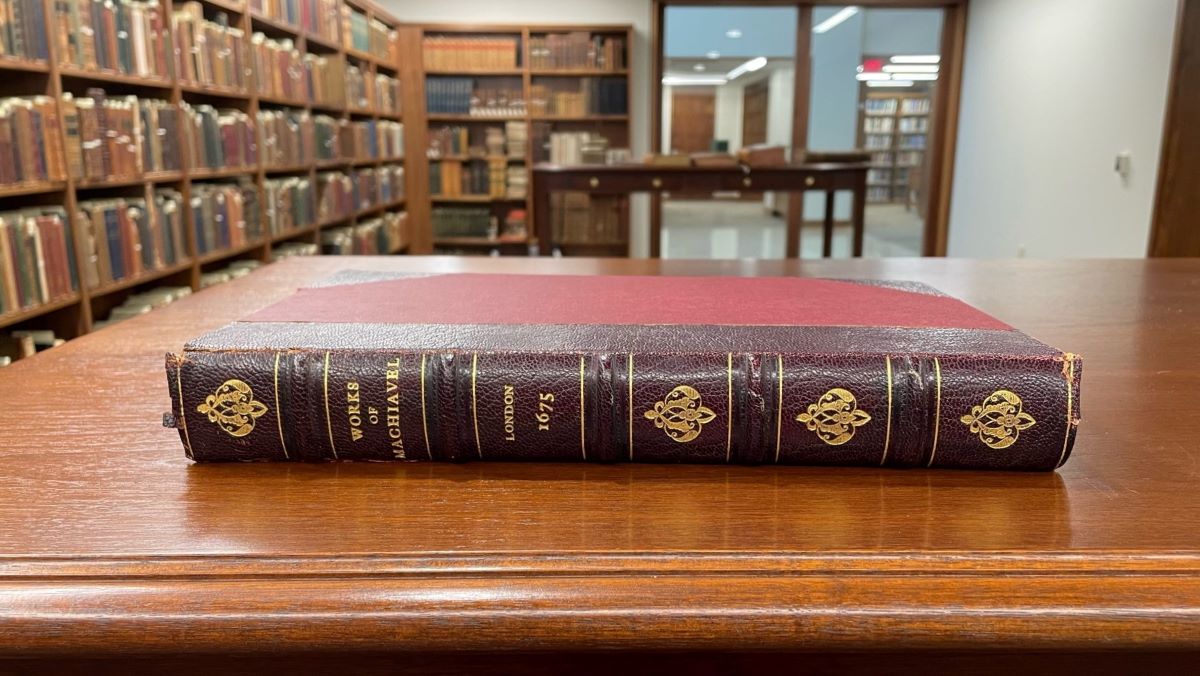 Few writers can have been more controversial than Machiavelli, whose very name became an adjective meaning "cunning, scheming, and unscrupulous" with particular reference to those who behave thusly in the political arena. I, however, fell in love with Machiavelli's
The Prince
when I first read it in high school and scandalized my instructor by commenting that if Machiavelli's ideal prince would really keep taxes low and protect my property rights, and not interfere with the lives of the people I loved, I wouldn't mind living under that kind of rule.
The 1675 edition of Machiavelli's collected works in the Liberty Fund archives comes from the collection of Joseph Hamburger. It is beautifully bound in leather, with gilding and raised bands on the spine. The page edges are gilded as well, and in beautiful condition.
Anyone following this series knows that I'm a little mad on the subject of marbled endpapers. But given that Florence is famous as both the home of Machiavelli and the home of some of the most beautiful marbled paper in the world, their use here seems particularly appropriate.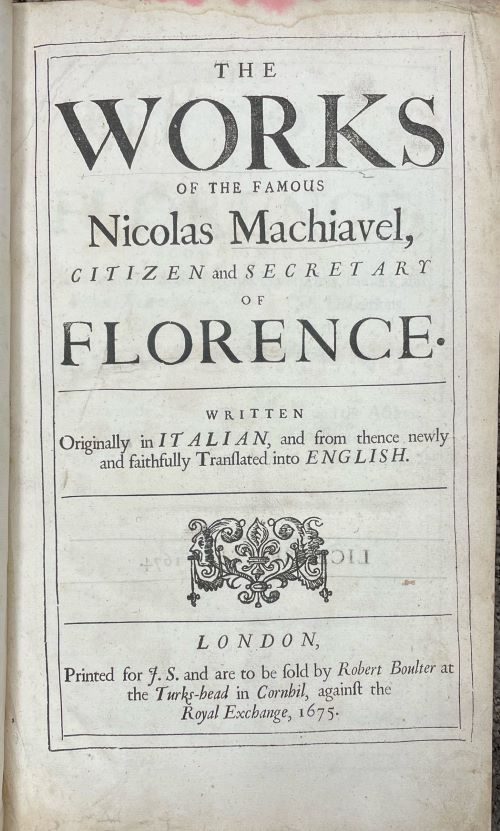 The interior of the book is beautifully clean and clear, with just a little water damage at the top edge.
Particularly charming to me (perhaps because I just watched a film that noted that it was a "picturization" of a famous novel) is the specification on the title page of
The Prince
that the book has been "faithfully Englished."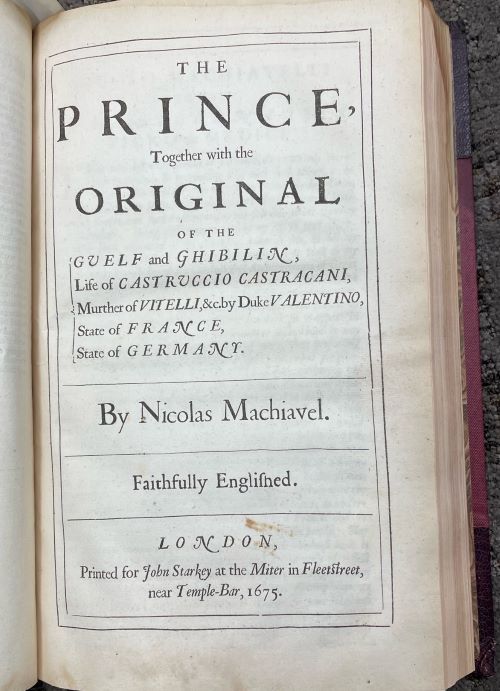 A common way to speak of translation when the book was produced, it comes to us now carrying a sense of distance and difference--all part of the joys of spending time in the archives.