Pilgrim's Progress: From the Liberty Fund Rare Book Room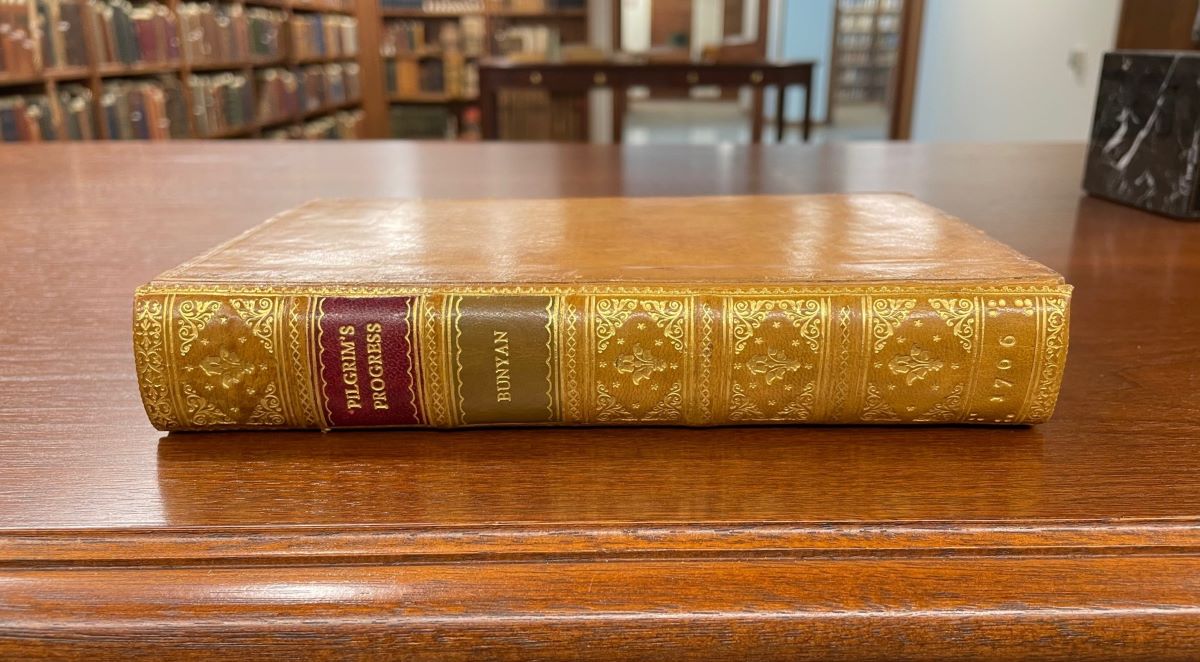 I have, I must confess, romantic and childish notions about John Bunyan's great 1678 allegorical novel,
The Pilgrim's Progress.
Undoubtedly my notions date from my reading of
Little Women
when I was a teen. Louisa May Alcott adapts Bunyan's poetic
apostrophe to the second part of The Pilgrim's Progress
as her
epigraph for Little Women
,
and her characters often reference the book's events and characters as they go about the business of growing up.
Pierre Goodrich's 1906 edition of
The Pilgrim's Progress
would have delighted both my younger self and the impoverished March sisters (particularly Amy and Meg) with its leather binding and stamped gold details. The delightful portrait of a dreaming John Bunyan that faces the title page is surely intended less to provide an accurate portrait of the author and more to signal the content of his tale. In the background, we see Christian setting off on his journey, while the foreground shows us symbols of mortality to remind us of the high stakes of this voyage from vice to virtue.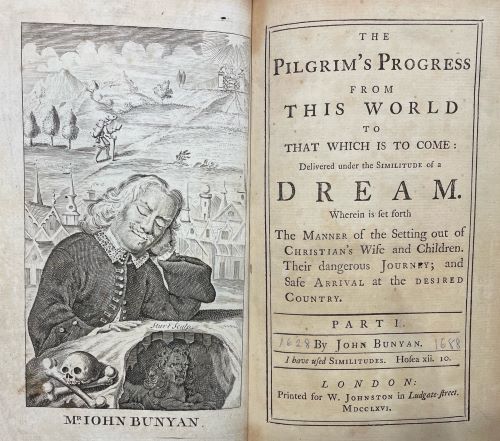 The charming full page illustrations continue throughout the text, and they help convey the reasons for the book's popularity.  There are battles, giants, triumphs and failures, and even daring escapes like the one below.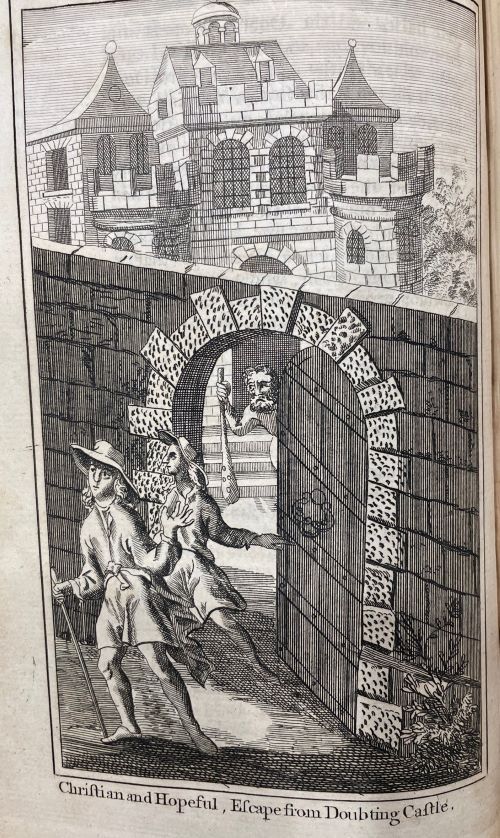 John Bunyan's
The Pilgrim's Progress
took the quest for Christian virtue, the exercise of right living, and the complicated problems of living as a moral person in an immoral world and transformed them into a cracking good yarn. It captivated the little women of Alcott's novel. It captivated me. And if you haven't read it, it just might do the same for you.