August 2023: The Price of Power: Bring Up the Bodies and The Prince
Please join us in August 2023 for a Virtual Reading Group with Shannon Chamberlain.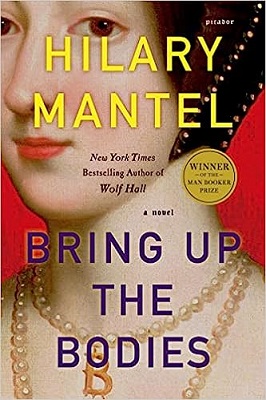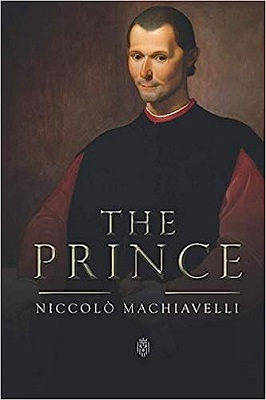 We appreciate your interest in this virtual reading group. Unfortunately, this VRG is full and we are no longer accepting registrations. We invite you to check out our upcoming events here. We hope to see you at a future VRG!
In the sequel to Wolf Hall, Henry VIII's infamous counselor Thomas Cromwell finds himself more powerful than ever before—and more in danger. By the end of the book, he will have executed a queen and become Baron Cromwell, an almost unthinkable ascendance for a blacksmith's son in Tudor England. Although Cromwell disparages "The Prince" in "Wolf Hall," we'll read Machiavelli's famous text on statecraft and the character of the "new prince" alongside the second part of the Cromwell trilogy to make sense of Cromwell's rise and the task he set himself in the first book: "Believe me…England can be otherwise." But as Cromwell becomes more deeply enmeshed in Henry VIII's government, does he become so good at politics that he loses track of his original goals, and become a true Machiavellian: craving power for the sake of power?
Session I: Wednesday, August 9, 2023, 3:00-4:00 pm EDT, How to Craft a State
How does a ruler seize power and keep it? How do advisors convince princes to act, often against their consciences and better moral instincts? What is the moral justification for engaging in immoral acts? In his earth-shattering 1532 treatise on politics and power, Niccolò Machiavelli confronted and enlarged the gap between ethics and politics. In preparation for Bring Up the Bodies and another meeting with Thomas Cromwell, we'll read Machiavelli's manual on statecraft with these questions in mind. Although Cromwell disparages The Prince in Wolf Hall as "a few aphorisms, a few truisms, nothing we didn't know before," is he more indebted to Machiavelli's separation of power and goodness than he thinks?
Readings:
Niccolò Machiavelli, The Prince

Session II: Friday, August 11, 2023, 3:00-4:00 pm EDT, How to Remake England
Meet Thomas Cromwell (again). Now firmly established as a fixture of the Tudor court and the man who cut through the Gordian knot of Henry VIII's divorce, Master Secretary finds himself navigating with increasing difficulty the world that he has made. Anne Boleyn is queen, Thomas More is dead, and Katherine of Aragon is dying, but England is still functionally Catholic and it is Cromwell who must use all of his cunning to drag the king towards Reformation, despite the growing hostility of the Boleyn faction at court on the one hand and the reluctant nobles—who still support Rome—on the other. In Wolf Hall, he claimed that "England can be otherwise." But what is Cromwell willing to sacrifice on the way to his New England? The king's new interest in Jane Seymour gives him an opportunity to unseat Anne Boleyn, but at what cost, both political and personal?
Readings:
Hilary Mantel, Bring Up the Bodies, Part I: "Falcons" and "Crows."

Session III: Wednesday, August 16, 2023, 3:00-4:00 pm EDT, How to Woo Fortuna
In Part I, Cromwell described himself as a man who, when good fortune called at his door, planted himself "on the threshold, ready to fling open the door to her timid scratch on the wood." Now that good fortune has arrived: Anne's inability to produce a male heir, and Henry's wandering eye, give Cromwell the opening he needs to unseat his enemies at court. But when Henry is nearly killed in an accident, Cromwell realizes the irony of his situation: he has one friend in the world, and that friend is the king of England. In this middle part of the book, we'll pay particular attention to the role of the advisor to the prince. Does Cromwell share some of the vulnerabilities of Machiavelli's new prince? If so, does Machiavelli have any worthwhile advice for him? 
Readings:
Hilary Mantel, Bring Up the Bodies, Part I, "Angels" and Part II, "The Black Book" 

Session IV: Friday, August 18, 2023, 3:00-4:00 pm EDT, How to Hold On
The final chapters of Bring Up the Bodies witness Cromwell deposing the queen and the network of reformer clerics and modern men that her rise allowed him to put in place and allying himself to the Catholic faction at court to make Jane Seymour queen. This seems to be an end to everything that Cromwell was hoping to achieve. Why does he do it? We'll read these final chapters with The Prince's advice in mind. Although Machiavelli never explicitly says that the ends justify the means, is this what Cromwell is thinking? Is this a story of an unfolding political tragedy, and does it recast The Prince itself as a tragic book?
Readings:
Hilary Mantel, Bring Up the Bodies, Part II: "Master of Phantoms" and "Spoils"