January 2023: The Messiness of Progress: Hilary Mantel's Wolf Hall and David Hume's Essays and Histories
Please join us in January/February 2023 for a Virtual Reading Group with Shannon Chamberlain.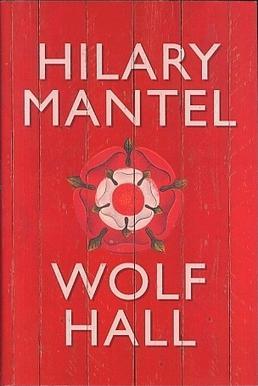 Pre-registration is required, and we ask you to register only if you can be present for ALL sessions. Some readings must be acquired in advance. You may purchase them at Amazon.com. Participants who successfully complete ALL sessions will be eligible to receive an Amazon e-gift certificate.
Hilary Mantel's modern masterpiece Wolf Hall tells the story of the rise of Thomas Cromwell, King Henry VIII's notorious minister and fixer. Usually cast as the villain in Tudor historical fiction, Cromwell instead emerges from Mantel's account as a deeply sympathetic striver. We meet him first as a desperately poor and abused child, and follow his journey as a banker, a lawyer, the most useful and beloved servant of Cardinal Thomas Wolsey, and, finally, as the man who will arrange England's break from Rome, battling the hatred and scorn of Henry's noble and conservative courtiers. Mantel's Cromwell is a financial, religious, and intellectual visionary in the great Whig history tradition—which will make it especially fruitful to read Mantel's novel alongside Hume's essays on history and the rise of the modern liberal state. We will read for similarities and dissonances in Hume's and Mantel's accounts of the Tudor period, and with a view towards seeing the messiness, non-linearity, and occasional tragedies of progress.
Session I: Monday, January 9, 2023, 1:00-2:00 pm EST, "Man of Business"
"He is at home in a courtroom on a waterfront, bishop's palace or inn yard. He can draft a contract, train a falcon, draw a map, stop a street fight, furnish a house, and fix a jury. He will quote you a nice point in the old authors, from Plato to Plautus and back again. He knows new poetry, and can say it in Italian. He works all hours, first up and last to bed. He makes money and he spends it. He will take a bet on anything."  
Meet Thomas Cromwell, Cardinal Wolsey's man of business, aged 40 and, as yet, still a minor player in Tudor Court politics. He is also a not-so-secret Protestant, a fact that many have trouble reconciling with his status as servant to Cardinal Wolsey, foremost representative of the Roman Catholic Church in England. But change is already in the air, and Cromwell—who understands European finance and politics better than most of his countrymen—is in a position to take advantage of the times. We'll also read Hume's essay on the causes of the Protestant Reformation, and begin to ask a question that dominates this period of English history: how much the personalities of individuals matter in the direction of history.
Hilary Mantel, Wolf Hall, Part I 
David Hume, The History of England, Vol. III, Chapter XXIX
Session II: Monday, January 16, 2023, 1:00-2:00 pm EST, The Art of History
In the second part of Wolf Hall, the fall of Cardinal Wolsey—brought about by his failure to obtain the king's divorce—haunts Cromwell, especially alongside his own losses. Mantel often invites us to think about the different ways of experiencing history: personal memory, the texture of everyday life, religious devotion, and myth. We'll read Hume's essay on history for this session, too. 
Hilary Mantel, Wolf Hall, Part II 
David Hume, Essays, Moral, Political, and Literary, Essay VI
Session III: Monday, January 23, 2023, 1:00-2:00 pm EST, "What would your Majesty like me to be?"
Cromwell's last ditch efforts to save Wolsey finally put him in the immediate orbit of Henry VIII, a complex and fearsome villain. On the one hand, we applaud that Cromwell's formidable talents will finally be put to use. On the other, they will be put to the use of strengthening an absolute monarch. Hume's essay on the nascent field of political science poses the question for this third section of the novel: is politics a science to be mastered, or does it master us?
Hilary Mantel, Wolf Hall, Part III 
David Hume, Essays, Moral, Political, and Literary, Essay III
Session IV: Monday, January 30, 2023, 1:00-2:00 pm EST, Where the World is Run
"How can he explain to him? The world is not run from where he thinks. Not from border fortresses, not even from Whitehall. The world is run from Antwerp, from Florence, from places he has never imagined; from Lisbon, from where the ships with sails of silk drift west and are burned up in the sun. Not from castle walls, but from countinghouses, not by the call of the bugle but by the click of the abacus, not be the grate and click of the mechanism of the gun but by the scrape of the pen on the page of the promissory note that pays for the gun and the gunsmith and the powder and the shot."  
Cromwell emerges as the modern man, the fixer, the one who can bring England kicking and screaming into the sixteenth century. But his fortunes intertwine with the desires of the king and the sexual politics of the Tudor court. Modernity makes an uneasy compromise with the monarchy as Cromwell uses Henry to consolidate power—or is it the other way around? 
Hilary Mantel, Wolf Hall, Part IV
David Hume, The History of England, Vol. III, Chapter XXX
Session V: Monday, February 6, 2023, 1:00-2:00 pm EST, The Face of a Murderer
The final chapters of Wolf Hall see the execution—or martyrdom—of Thomas More, Cromwell's longtime enemy and the last obstacle in the way of England's separation from Rome. But Henry's child with Anne Boleyn is not the hoped-for son, but another girl. Cromwell hues become the king's "own dear Cromwell," but at what price-is his newfound power purchased? Has Cromwell, in his own language, cast his lot with this borrowed power? Has he made the same mistakes that many before him have made? 
Hilary Mantel, Wolf Hall, Part V and VI