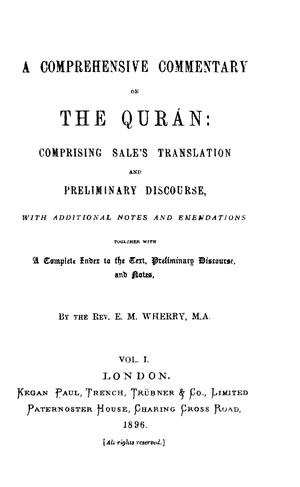 The Quran, 4 vols.
A 4 volume edition of the Quran based upon Sale's translation of 1734 with later commentary and notes by Wherry.
A Comprehensive Commentary on the Quran: Comprising Sale's Translation and preliminary Discourse, with Additional Notes and Emendations (London: Kegan Paul, Trench, Trubner, and Co., 1896). 4 vols.
Copyright:
The text is in the public domain.