De Monarchia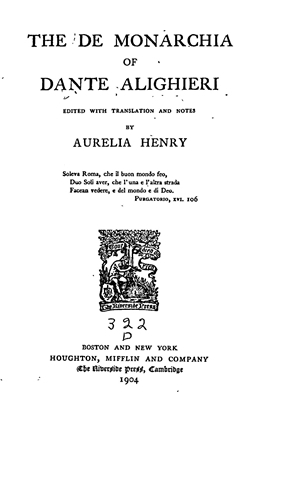 The great Italian poet turns his hand to political thought and defends the reign of a single monarch ruling over a universal empire. He believed that peace was only achievable when a single monarch replaced divisive and squabbling princes and kings. However, he also believed in a separation of powers in that the Emperor has jurisdiction over temporal matters, whilst the Pope administered over things spiritual.
The De Monarchia of Dante Alighieri, edited with translation and notes by Aurelia Henry (Boston and New York: Houghton, Miflin and Company, 1904).
Copyright:
The text is in the public domain.
Formats:
Table of Contents