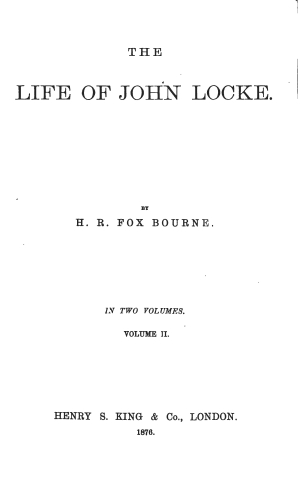 Proposed Poor Law Reform (October 1697)
Locke's detailed proposals for the reform of the Poor Laws which was quoted in full in Fox Bourne's The Life of John Locke (1876), vol. 2, pp. 377-391.
H.B. Fox Bourne, The Life of John Locke. In Two Volumes (London: Henry S. King, 1876). Vol. 2 pp. 377-391.
Copyright:
The text is in the public domain. It was scanned and originally put online by Google for non-commercial, educational purposes. We have retained the Google watermark as requested but have added tables of contents, pagination, and other educational aids where appropriate.