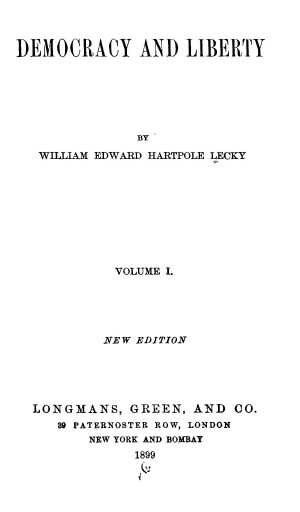 Democracy and Liberty (1899 ed.)
A two volume work in which Lecky explores how the growing tendency towards untrammeled democracy might undermine individual liberty in the coming century.
*Democracy and Liberty, New edition, 2 vols. (New York: Longmans, Green, and Co., 1899).
Copyright:
The text is in the public domain.