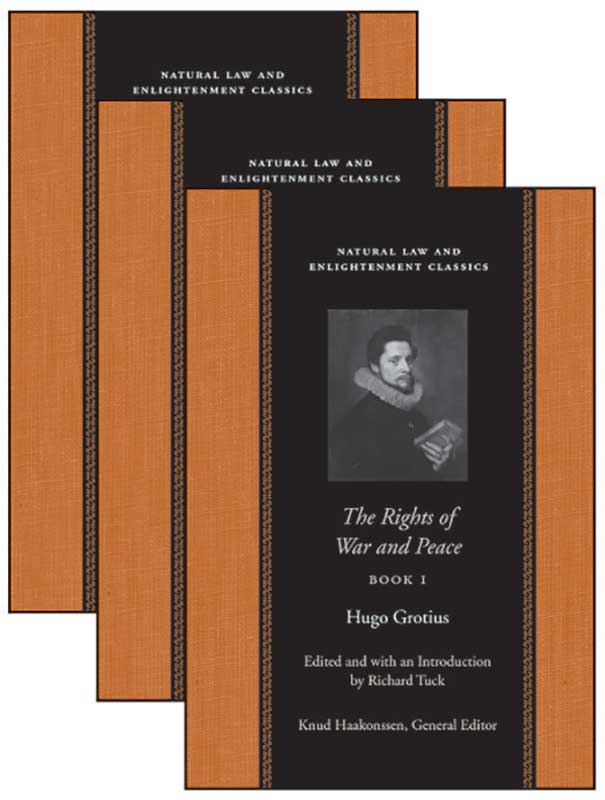 The Rights of War and Peace (2005 ed.) 3 vols
Grotius's Rights of War and Peace is a classic of modern public international law which lays the foundation for a universal code of law and which strongly defends the rights of individual agents - states as well as private persons - to use their power to secure themselves and their property. This edition is based upon that of the eighteenth-century French editor Jean Barbeyrac and also includes the Prolegomena to the first edition of Rights of War and Peace (1625); this document has never before been translated into English and adds new dimensions to the great work.
The Rights of War and Peace, edited and with an Introduction by Richard Tuck, from the Edition by Jean Barbeyrac (Indianapolis: Liberty Fund, 2005). 3 vols.
Copyright:
The copyright to this edition, in both print and electronic forms, is held by Liberty Fund, Inc.