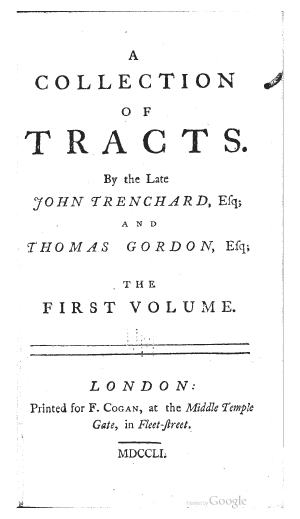 A Collection of Tracts, 2 vols. (1751)
A two part collection of essays by Trenchard and Gordon which includes essays on standing armies, religion, British politics, and economics.
A Collection of Tracts. By the Late John Trenchard, Esq; and Thomas Gordon, Esq. (London: F. Cogan, 1751). 2 vols.
Copyright:
The text is in the public domain. It was scanned and originally put online by Google for non-commercial, educational purposes. We have retained the Google watermark as requested but have added tables of contents, pagination, and other educational aids where appropriate.