The Poems and Glossary (Oxford ed.)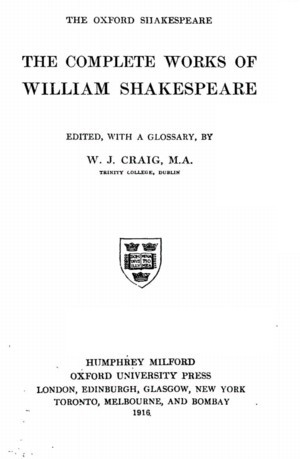 This section contains Shakespeare's major poems such as Venus and Adonis, The Rape of Lucrece, A Lover's Complaint, The Passionate Pilgrim, and the Phoenix and the Turtle, as well as the Sonnets.
The Complete Works of William Shakespeare (The Oxford Shakespeare), ed. with a glossary by W.J. Craig M.A. (London: Oxford University Press, 1916).
Copyright:
The text is in the public domain.
Formats:
Table of Contents