Macbeth on Film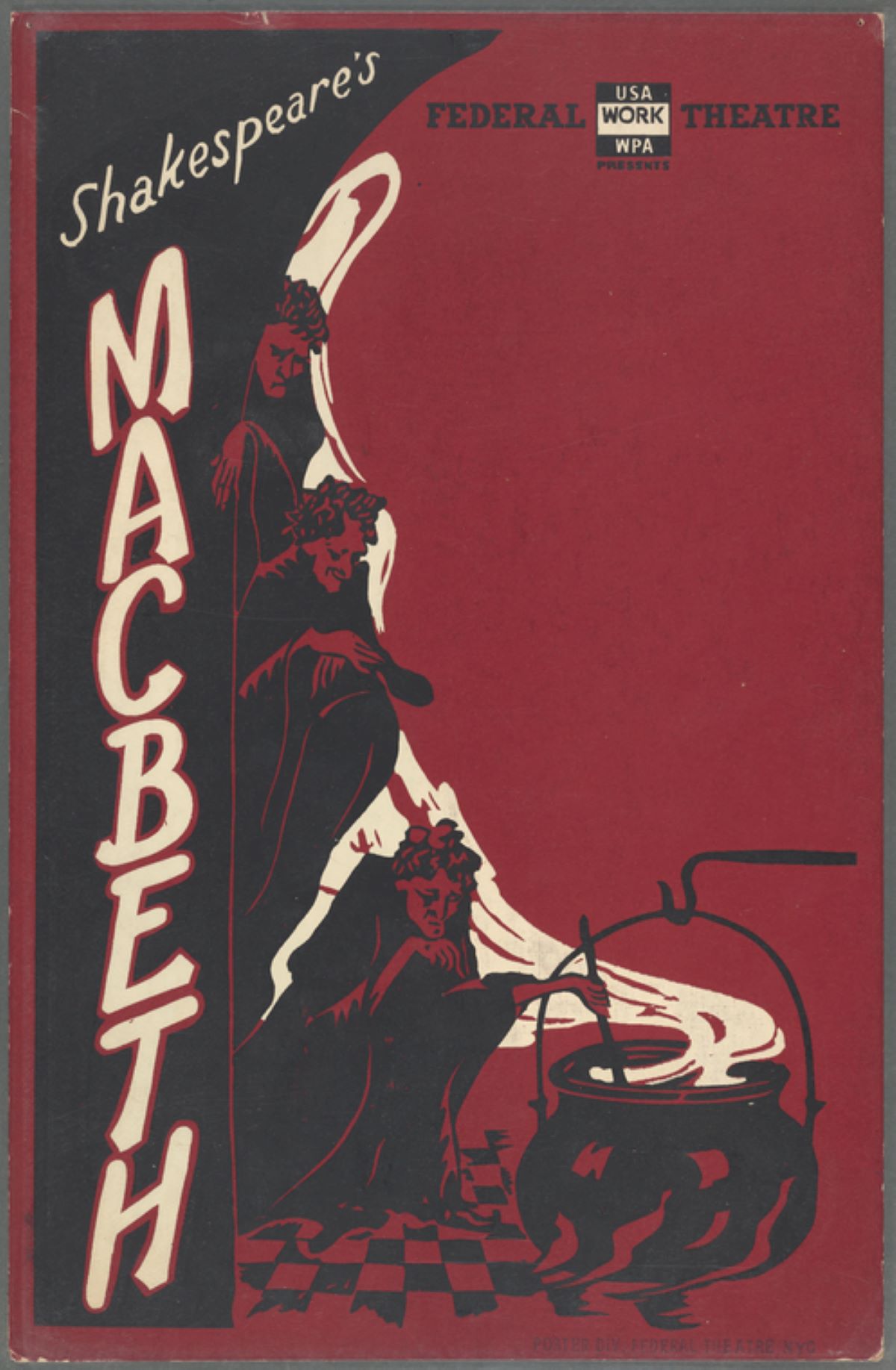 Joel Coen's
The Tragedy of Macbeth
, scheduled for theatrical release on Christmas and streaming on
Apple TV+
three weeks later, offers as good an excuse as any to reflect on earlier film productions of Shakespeare's classic meditation on the psychology of a tyrant.
Coen has opted against a modern setting, and while I am not in principle opposed to
such stagings
, it's probably a wise decision for
Macbeth
. Shakespeare's other plays about tyranny, like
Richard III
or
Julius Caesar
, have been productively restaged in later periods, either to demonstrate the timelessness of Shakespeare's critique or to communicate it more powerfully to audiences of the day. The best film example of this is Richard Loncraine's 1995
Richard III
, starring Ian McKellen and set in a fascist 30's England.

But unlike those plays, which dissect the political performance of tyrants (and the responses of those who seek to oppose or enable them), Macbeth is primarily an exploration of how an ambitious but not evil man becomes a tyrant. It is sympathetic to its tragic hero in ways that problematize explorations of modern totalitarianism or fascism.


Rupert Goold's 2007 production of
Macbeth
, starring Patrick Stewart and
filmed for TV in 2009
, illustrates the dangers of a modernizing approach even when brilliantly handled. Using Stewart's bald head to echo Lenin, and a mustache pointing to Stalin, the production design echoes Soviet iconography to apply Shakespeare's insights to 20th Century totalitarianism.
Goold's production is well acted and has its moments—most notably
the dinner party
in Act 3, Scene 4 visited by Banquo's ghost, which becomes an exploration of the anxiety of collaborators—but its modern associations work against Shakespeare's interest in exploring how ambition can warp a decent man. Stalin is deeply interesting, but not as someone with whom to sympathize. In
Macbeth
, historical distance actually helps in absorbing Shakespeare's reflections on the path to tyranny.
The previews (particularly the second one below) suggest that Coen is drawing visual inspiration from Orson Welles's 1948 feature film. Though less successful than his Othello or Chimes at Midnight (based on the Henry IV plays), Welles's Macbeth remains evocative. The attention to architectural space in this preview is particularly reminiscent of Welles,
as is the crane shot of Lady Macbeth (Frances McDormand) and others at court (at 0:18). It echoes a Welles shot in which Macbeth's adoption of unjust authority is presented through a long shot of the court from behind his crown, tyranny foregrounded as its impact plays out in wide screen.
It is probably also worth mentioning Akira Kurosawa' Throne of Blood, a 1957 adaptation of Macbeth even more atmospherically evocative than Welles. While the Japanese film lacks Shakespeare's language, it powerfully translates the play's reflections on morality into visual metaphors. Kurosawa's fog-laden forests (echoed in Coen's first preview) reflect the moral short-sightedness of those wandering within them, while the minimalist Japanese interiors become haunted with the guilt of ambition's crimes.  Given his respect for predecessors, Coen will undoubtedly have Kurosawa's film in his thoughts as well.
But while the previews are suggestive of Coen's visual language, they offer less insight into his reading of Macbeth. Both Welles and Kurosawa are each, in their own way, deeply humanist filmmakers. The Coen Brothers, on the other hand, have traditionally brought a degree of ironic detachment to even their most tragic works, inviting a sense of superiority toward their characters that evokes pity and/or disdain rather than identification. This is not intended as a criticism of their impressive oeuvre; but it is an aspect of Coen's creative approach worth considering in relation to Macbeth.
The most notable exception to this ironic detachment is probably 2007's No Country for Old Men (based on a Cormac McCarthy novel), which portrays both Josh Brolin's opportunistic everyman and Tommy Lee Jones's aging sheriff with deep sympathy. Bill Macy, in 1996's Fargo, also offers a remarkably sympathetic performance as a petty embezzler whose plans spiral tragically out of his control. In that film, my suspicion is that Macy's performance has brought humanity to a character that in the script invited the same ironic detachment that the other characters in the film inspire.
Given an Oscar-seeking Denzel Washington in the lead role—partnered by an equally powerful Francis McDormand and an international cast of supporting talent, many with significant stage experience—my own guess would be that this film will fall on the more humanist end of the Coen spectrum. Having said that, both the fate-like weird sisters (or witches) and Macbeth's own growing nihilism will offer significant scope for Coen's recurring interest in these themes.
Should a tone of nihilistic fatalism win out, Coen's film may come to echo—in theme if not in style—Roman Polanski's 1971 Macbeth. Most remembered for its unrelenting violence, Polanski's version benefited from its reception as a biographical intertext, his first film following the murder of his wife, Sharon Tate, by members of Charles Manson's cult. That violence is present from the film's opening depictions of the weird sisters magical rituals, and in the "just" warfare persecuted by King Duncan.

While Macbeth's later actions are more explicitly tyrannical (and more sadistic in nature) than Duncan's, the graphic violence of those early scenes implies that brutality is inherent in all authority, a theme furthered in several extra-textual innovations late in Polanski's film. Most notably, he ends the film with Donalbain, younger brother of the newly enthroned Malcom, seeking out and entering the lair of the weird sisters, suggesting a will to power at the heart of all human desire. Though Coen's mannerist approach precludes the graphic materialism of Polanski's nihilist hyper-violence, it will offer the measure of whatever nihilism this new Macbeth offers.