Spooner states the importance of the 9th Amendment to the American Constitution which protects the natural rights of the people not enumerated in the first 8 Amendments (1886)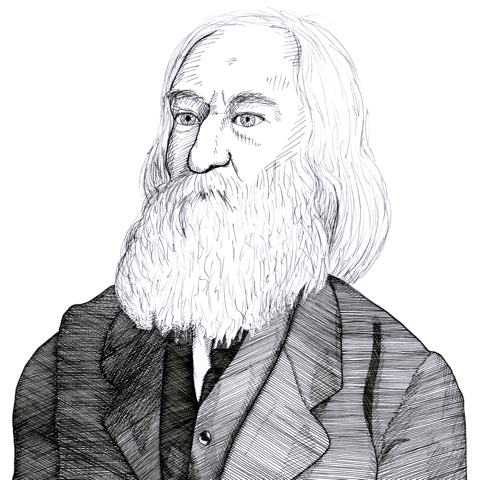 Found in A Letter to Grover Cleveland (1886)
Lysander Spooner (1808-1887) points out the importance of the 9th Amendment to the American Constitution in protecting the natural rights of the people not enumerated in the first 8 amendments. He laments the fact that this amendment has been ignored by the courts almost since it was enacted:
But perhaps the most absolute proof that our national lawmakers and judges are as regardless of all constitutional, as they are of all natural, law, and that their statutes and decisions are as destitute of all constitutional, as they are of all natural, authority, is to be found in the fact that these lawmakers and judges have trampled upon, and utterly ignored, certain amendments to the constitution, which had been adopted, and (constitutionally speaking) become authoritative, as early as 1791; only two years after the government went into operation.

… Then followed the ninth amendment, in these words:

The enumeration in the constitution, of certain rights, [retained by the people] shall not be construed to deny or disparage others retained by the people.

Here is an authoritative declaration, that "the people" have "other rights" than those specially "enumerated in the constitution"; and that these "other rights" were "retained by the people"; that is, that congress should have no power to infringe them…

Now, if congress and the courts had attempted to obey this amendment, as they were constitutionally bound to do, they would soon have found that they had really no lawmaking power whatever left to them; because they would have found that they could make no law at all, of their own invention, that would not violate men's natural rights.
One wonders how the course of American history might have been radically different if the 19th century individualist legal theorist Lysander Spooner had been appointed to the Supreme Court. One of his favorite amendments to the Constitution was the 9th, which he believed had been largely forgotten by jurists in the 80 or so years since it was enacted, possibly for very good political reasons. Had its defence of the people's natural rights, which were not enumerated specifically in the first 8 amendments, been enforced, very little of what the US government had done in the meantime, or since, would be constitutional. After continuing to be ignored for nearly 160 years the 9th Amendment was "rediscovered" by Bennett Patterson in 1955 and again by Randy Barnett in 2005. Perhaps in another 50 years someone else, possibly a Supreme Court judge, might "rediscover" it again.