Socrates as the "gadfly" of the state (4thC BC)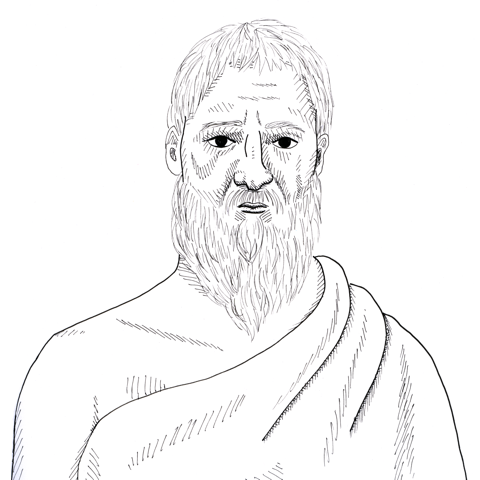 Found in Dialogues, vol. 2
Plato in his Apology for the life of Socrates reminds us that all societies need a "gadfly" to sting the "steed" of state into acknowledging its proper duties and obligations:
I am the gadfly of the Athenian people, given to them by God, and they will never have another, if they kill me. And now, Athenians, I am not going to argue for my own sake, as you may think, but for yours, that you may not sin against the God by condemning me, who am his gift to you. For if you kill me you will not easily find a successor to me, who, if I may use such a ludicrous figure of speech, am a sort of gadfly, given to the state by God; and the state is a great and noble steed who is tardy in his motions owing to his very size, and requires to be stirred into life. I am that gadfly which God has attached to the state, and all day long 1and in all places am always fastening upon you, arousing and persuading and reproaching you. You will not easily find another like me, and therefore I would advise you to spare me.
According to the words put into his mouth by Plato, Socrates believed that he had been sent by the gods to act as a "gadfly" to the Athenian state. He saw the state as "a great and noble steed" which had to be reminded of its proper duties. Socrates believed he did this by stinging the steed of state "all day long and in all places". No wonder it wanted to get rid of him by forcing him to commit suicide!