Richard Cobden on how free trade would unite mankind in the bonds of peace (1850)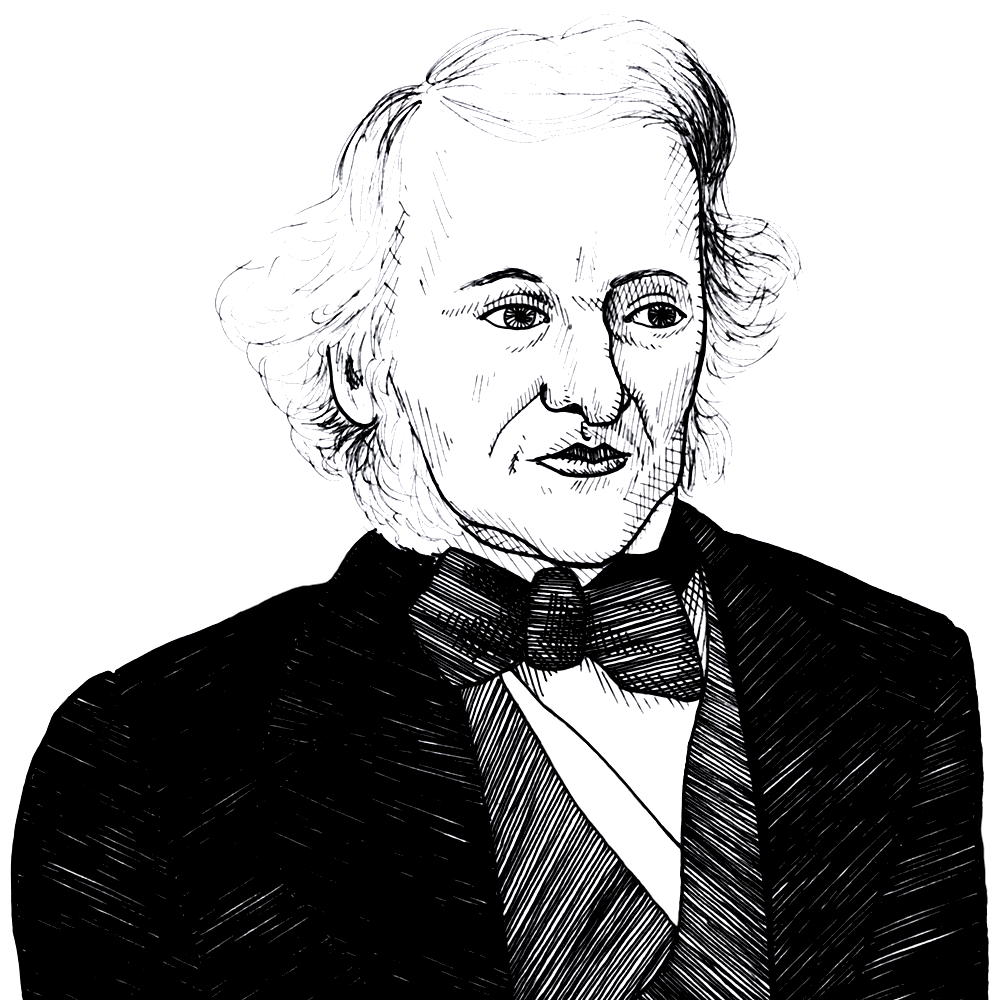 Found in Speeches on Questions of Public Policy, vol. 2
Richard Cobden (1804-1865) did not advocate free trade just because it would increase the production of goods, but primarily on the moral grounds that it would reduce violence and "unite mankind in the bonds of peace":
But when I advocated Free Trade, do you suppose that I did not see its relation to the present question, or that I advocated Free Trade merely because it would give us a little more occupation in this or that pursuit? No; I believed Free Trade would have the tendency to unite mankind in the bonds of peace, and it was that, more than any pecuniary consideration, which sustained and actuated me, as my friends know, in that struggle. And it is because I want to see Free Trade, in its noblest and most humane aspect, have full scope in this world, that I wish to absolve myself from all responsibility for the miseries caused by violence and aggression, and too often perpetrated under the plea of benefiting trade.
In a speech given in Wrexham, Wales for the Peace Society on November 14, 1850 Richard Cobden discussed many arguments which opponents of the free trade and the peace movement in England kept raising and put forward his own view of what strategy the Peace Society should adopt to counter this. It should be kept in mind that the Crimean War (against Russia) would break out in 1854 and that he would lose his seat in Parliament in 1857 because of his anti-war stance.
Cobden argued that since the biggest single item in the government's budget of 55 million pounds for the year of 1850 was for the military (43.6 million pounds), either directly (15.1 million pounds) or indirectly (payments of 28.5 million pounds for past debt (793.5 million pounds) which was primarily the result of previous wars) the only way to cut taxes on the poor and middle class was to cut spending on "the great military establishments, and diminishing the money paid to fighting men in time of peace;" this would be difficult because there was a large military establishment with a strong vested interest in continuing expenditure on the military in time of peace ("War is the profession of some men, and war, therefore, is the only means for their occupation and promotion in their profession"); that the members of the Society had to organise public opinion "to prevent people lending money to those bankrupt Governments (in Europe) in order that they may keep soldiers;" and that he promised he would vote in Parliament to cut taxes and thus force the government "to cut the coat according to the cloth" they were given. His final remarks concerned the clever strategy being used by defenders of military spending to urge the use of the British Navy to force open the markets of other countries under the guise of "free trade," prompting Cobden's categorial opposition: "as a Free-trader, I oppose every attempt to enforce a trade with other countries by violence or coercion."