John Thelwall on political sheep shearing (1795)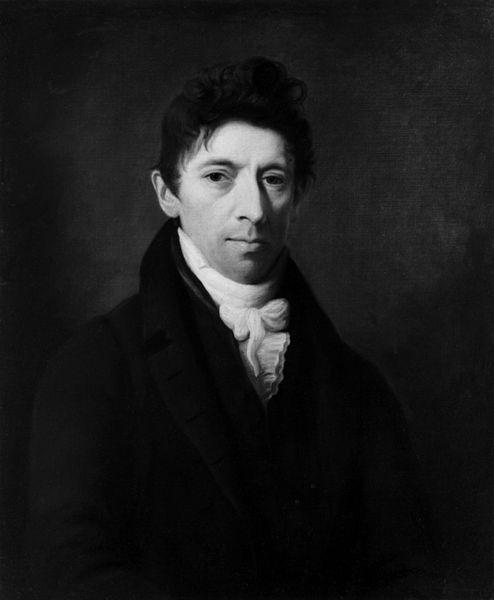 Found in The Tribune
The radical English journalist John Thelwall (1764-1834) was imprisoned for supporting the French Revolution at a time when Britain was at war with France. He gave many lectures for the London Corresponding Society and at their meetings political songs like this one about "political sheep shearers" were sung:
COME to a song of rustic growth List all my jolly hearers, Whose moral plainly tends to prove That all the world are sheerers, How shepherds sheer their silly sheep, How statesmen sheer the state, And all when they can sheer no more Are sheer'd themselves by fate. Then a sheering we will go, &c.

But these are petty sheerers all, And fleece a little flock; Behold where haughty ministers Fleece the whole nations stock: The while pretended patriots, A still more venal race, With liberty and bawling cant, Would fleece them of their place— When a fleecing they, &c.

But cease ye fleecing senators Your country to undo— Or know we British Sans Cullottes Hereafter may fleece you, For well we know if tamely thus We yield our wool like drones Ye will not only fleece our backs, By God you'll pick our bones— When a fleecing ye, &c.

Since then, we every rank and state May justly fleecers call, And since Corruption's venal pack Would fleece us worse than all, May we Oppression's out-stretch'd sheers With dauntless zeal defy, Resolv'd fair Freedom's golden fleece To vindicate or die. When a fleecing they do go.
John Thelwall joined the London Corresponding Society in 1792 to agitate for the kinds of freedoms which were being introduced in France just after the French Revolution broke out in 1789. Britain organised an alliance of the other monarchical powers to overthrow the new French Republic and restore the Bourbon monarch to the French throne. The LCS opposed this war and several of its members like Thelwall spent time in prison for their opposition. Thelwall was a popular orator whose lectures on political topics attracted sizable crowds. At these meetings he would lead the attendees in political songs which he published in his journal The Tribune. This is a typical example of one these songs. The political message is that politicians sheer the ordinary taxpayers of "fair Freedom's golden fleece" just like shepherds shear their sheep for their wool. The barely concealed threat was that one day the "British Sans Cullottes" may rise up and defy their political shearers.