John Locke on the idea that "wherever law ends, tyranny begins" (1689)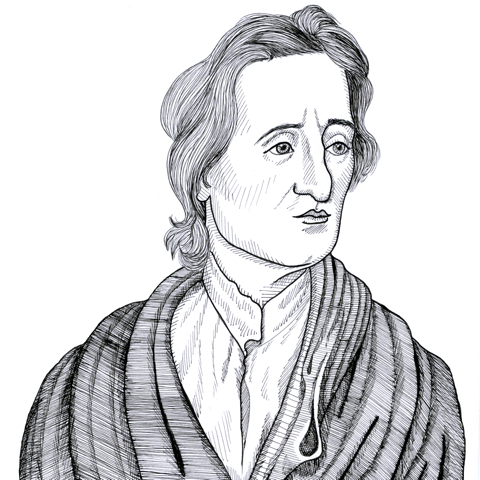 John Locke states in Section 202 of Chap. XVIII "Of Tyranny" in Book II of the Two Treatises of Government that even magistrates must abide by the law:
Where-ever law ends, tyranny begins, if the law be transgressed to another's harm; and whosoever in authority exceeds the power given him by the law, and makes use of the force he has under his command, to compass that upon the subject, which the law allows not, ceases in that to be a magistrate; and, acting without authority, may be opposed, as any other man, who by force invades the right of another. This is acknowledged in subordinate magistrates. He that hath authority to seize my person in the street, may be opposed as a thief and a robber, if he endeavours to break into my house to execute a writ, notwithstanding that I know he has such a warrant, and such a legal authority, as will impower him to arrest me abroad. And why this should not hold in the highest, as well as in the most inferior magistrate, I would gladly be informed.
"Where-ever law ends, tyranny begins". The equality of all citizens under the law is a lynch-pin of the modern notion of the rule of law in a democratic state. A revolutionary implication of this idea, well appreciated by Locke in the tumultuous 1680s, is that even rulers and their magistrates were also under the "sovereignty of the law". Locke concludes that when any member of the state exceeds his legal authority or in any way violates the law, he ceases "to be a magistrate; and, acting without authority, may be opposed, as any other man, who by force invades the right of another."