Bastiat on the many freedoms that make up liberty (1848)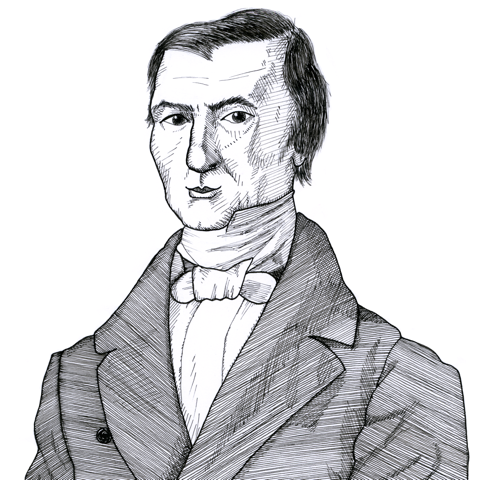 Found in The Collected Works of Frédéric Bastiat. Vol. 1: The Man and the Statesman: The Correspondence and Articles on Politics
At the height of the French Revolution of 1848 the French classical liberal economist and member of parliament Frédéric Bastiat (1801-1850) started a small magazine which he and some friends handed out on the streets of Paris. He wanted to persuade Parisians not to be seduced by the superficial appeal of socialism:
We may be distressed to see writers delight in stirring up all forms of evil passion. However, to hobble the press is also to hobble truth as well as lies. Let us, therefore, take care never to allow the freedom of the press to die.

It is distressing that man should be reduced to earning his bread by the sweat of his brow. It would be better for the state to feed everyone, but this is impossible. Let us at least have the freedom to work.

By associating with one another, men can gain greater advantage from their strength. However, the forms of association are infinite; which is best? Let us not run the risk that the state imposes the worst of these on us; let us seek the right one by trial and error, and demand the freedom of association.

A people has two ways of procuring something. The first is to make it; the second is to make something else and trade it. It is certainly better to have the option than not to have it. Let us therefore demand the freedom to trade.

I am throwing myself into public debate; I am trying to get through to the crowd to preach all the freedoms, the total of which make up liberty.
Twice during the revolutionary year of 1848 Frédéric Bastiat and some younger friends took to the streets of Paris in an attempt to persuade the rioters not to be seduced by the superficial appeal of socialism. In February he helped edit and distribute La République française. In June he did the same with Jacques Bonhomme. The articles were short and written to appeal to the average worker. Some were designed to made into wall posters which could be glued to the walls of the streets of Paris to attract the attention of passers-by. This one simply called "Freedom" appeared in June and in it Bastiat lists a number of important freedoms, such as the freedoms of conscience, education, the press, to work, of association, and to trade. His radical conclusion was that only with classical liberalism are all these separate freedoms combined into one totality of "liberty".