Adam Smith on the ridiculousness of romantic love (1759)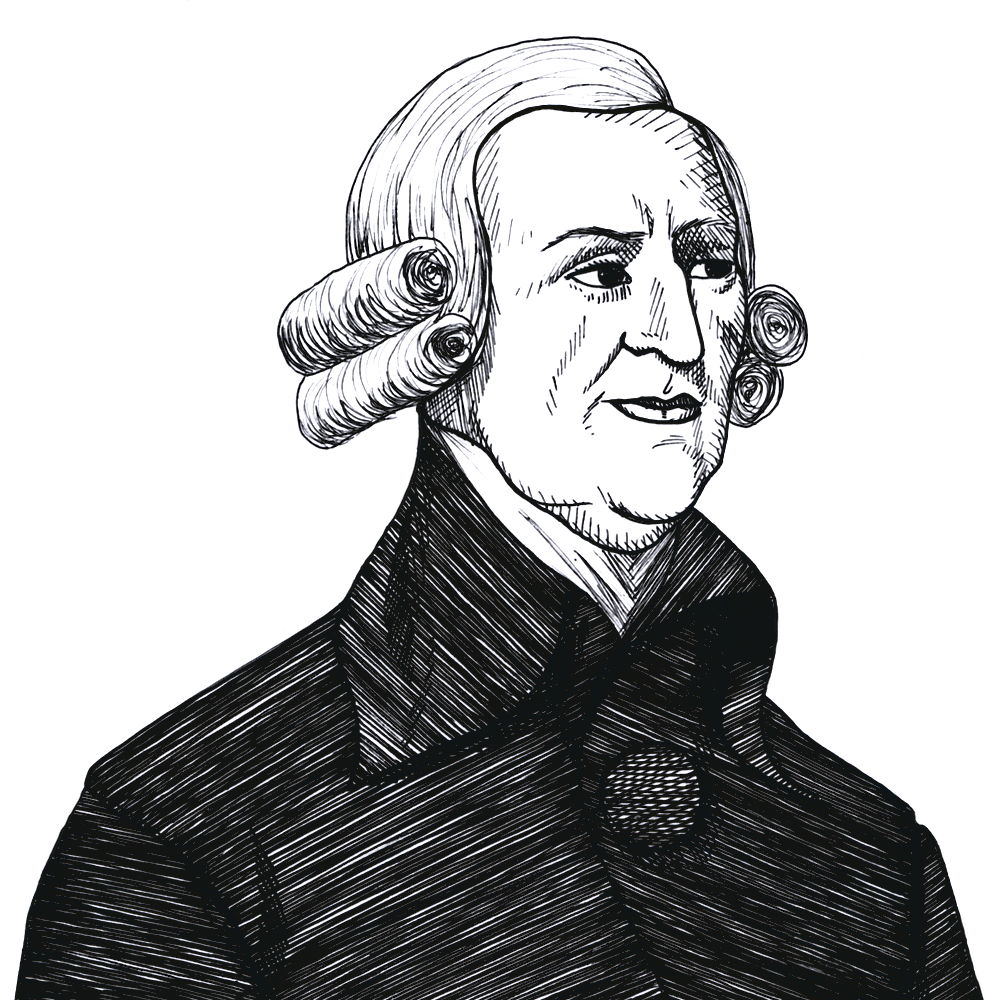 Found in The Theory of Moral Sentiments and on the Origins of Languages (Stewart ed.)
Adam Smith (1723-1790) may have been a great economist and moral philosopher but when one reads his analysis of the nature of romantic love one wonders what his own love life must have been like. He seems to be genuinely puzzled why one person would feel romantic love for another, calling it "ridiculous":
Even of the passions derived from the imagination, those which take their origin from a peculiar turn or habit it has acquired, though they may be acknowledged to be perfectly natural, are, however, but little sympathized with. The imaginations of mankind, not having acquired that particular turn, cannot enter into them; and such passions, though they may be allowed to be almost unavoidable in some part of life, are always, in some measure, ridiculous. This is the case with that strong attachment which naturally grows up between two persons of different sexes, who have long fixed their thoughts upon one another. Our imagination not having run in the same channel with that of the lover, we cannot enter into the eagerness of his emotions. If our friend has been injured, we readily sympathize with his resentment, and grow angry with the very person with whom he is angry. If he has received a benefit, we readily enter into his gratitude, and have a very high sense of the merit of his benefactor. But if he is in love, though we may think his passion just as reasonable as any of the kind, yet we never think ourselves bound to conceive a passion of the same kind, and for the same person for whom he has conceived it. The passion appears to every body, but the man who feels it, entirely disproportioned to the value of the object; and love, though it is pardoned in a certain age because we know it is natural, is always laughed at, because we cannot enter into it. All serious and strong expressions of it appear ridiculous to a third person; and though a lover may be good company to his mistress, he is so to nobody else.
This quotation from Adam Smith's Theory of Moral Sentiments (1759) is more amusing than enlightening as Smith seems to be genuinely unable to "sympathize" with one person's romantic love for another. He says that a third party can understand another person feeling pain or hunger because we have had those same feelings ourselves, but when it comes to understanding why an individual feels love for a SPECIFIC other person then this same third party (namely himself) is mystified. Smith calls the feeling "disproportioned to the value of the object", "ridiculous", and to be "laughed at" as something rather immature. He concludes, rather uncharitably, "though a lover may be good company to his mistress, he is so to nobody else." Perhaps we would be better off reading some of Petrach's or Shakespeare's poetry.