June 2023: The Challenges of Democracy in a Diverse Society
Please join us in June 2023 for a Virtual Reading Group with Scott Yenor.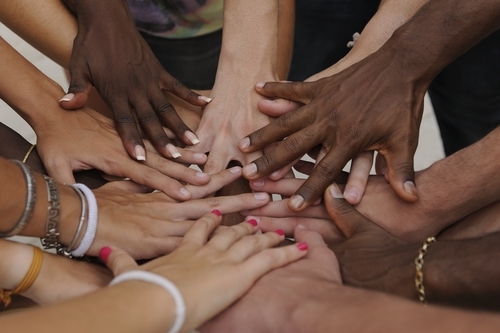 We appreciate your interest in this virtual reading group. Unfortunately, this VRG is full and we are no longer accepting registrations. We invite you to check out our upcoming events here. We hope to see you at a future VRG!
One of the most dearly cherished assumptions in American life is the promise of democracy. We believe in multi-racial democracy--and aspire to be one. Other parts of the world, however, have had a very difficult time building a political community that is both multi-racial and democratic. If people vote with their ethnos or think that voting for their ethnic group is in their interests, then the vision of the government is one where different ethnic groups extract benefits for their group from the rest of the groups. Democracy is difficult in those circumstances. 
The promise of liberalism is the promise of overcoming the pull of ethnic groups, but is that promise realistic? Recent episodes in American history make this a much more live question than it was twenty or even fifty years ago. We are going to travel back and see what Alexis de Tocqueville has to say about this question because, in his view, America was the very first country that raised the question of multi-racial democracy in his unjustly neglected "Some Considerations on the Present State and Probable Futures of the Three Races That Inhabit the Territory of the United States." He was extremely pessimistic, but for interesting and important reasons. His thoughts get to the nature of race and race relations--and to the prerequisites for a political community, uncluttered by the cliches and controversies of today.

Session I: Tuesday, June 6, 2023, 2:00-3:00 pm EDT, The General Problem of Multi-Racial Democracy and the Fate of the American Indians
Alexis de Tocqueville, Democracy in America, Chapter 10, "Some Considerations on the Present State and Probable Future of the Three Races That Inhabit the Territory of the United States" (pp. 515-547)

Session II: Tuesday, June 13, 2023, 2:00-3:00 pm EDT, The Problem of Anglos and Slavery
Alexis de Tocqueville, Democracy in America, Chapter 10, "Some Considerations on the Present State and Probable Future of the Three Races That Inhabit the Territory of the United States" (pp. 548-572(ending with first paragraph))

Session III: Tuesday, June 20, 2023, 2:00-3:00 pm EDT, The Union during and after Slavery
Alexis de Tocqueville, Democracy in America, Chapter 10, "Some Considerations on the Present State and Probable Future of the Three Races That Inhabit the Territory of the United States" (pp. 572(starting with second paragraph)-582)
Frederick Douglaass, "The United States Cannot Remain Half- Slave and Half-Free", April 16, 1883