Oct 2023: One Fell Swoop: Reading All of Shakespeare's Plays - Macbeth
We appreciate your interest in this virtual reading group. Unfortunately, this VRG is full and we are no longer accepting registrations. We invite you to check out our upcoming events

here

. We hope to see you at a future VRG!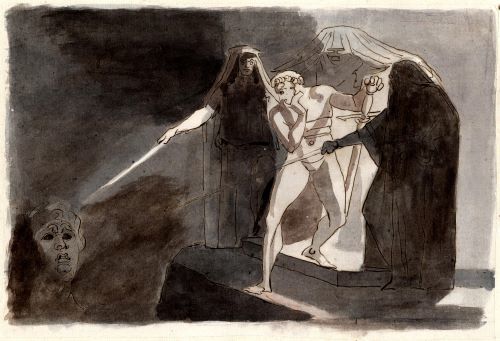 Ghosts, witches, murder, and madness! Halloween is the perfect time to read Macbeth, again or for the first time. But Macbeth is much more than Shakespeare's witch play. It is a play about ambition, about fate, and about free will. It is also a play that thinks very deeply about how the character of a king affects the character of his country and its eventual fate. Join this session for the spooky fun. Stay for what we'll uncover about politics.
Readings: Macbeth